ShowMe Weather
January 04th 2017 by Dee Loflin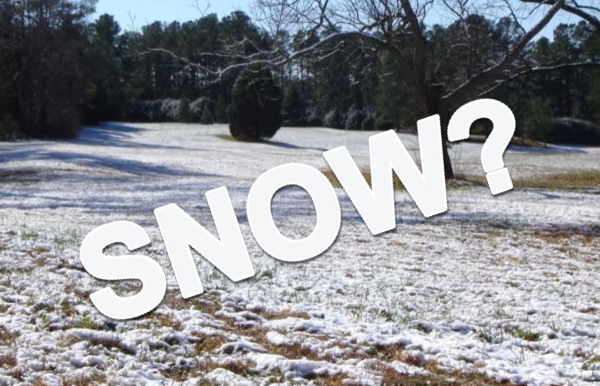 Stoddard County, Missouri - The National Weather Service in Paducah, Kentucky has issued a Special Weather Statement for Dexter and the surrounding areas.

.....FIRST ACCUMULATING SNOW OF THE SEASON POSSIBLE THURSDAY
... WITH ARCTIC AIR ALREADY IN PLACE ACROSS THE REGION, AN UPPER-LEVEL STORM SYSTEM WILL PRODUCE A SWATH OF LIGHT SNOW, AS IT SWINGS THROUGH OUR REGION THURSDAY. THE INITIAL BAND OF LIGHT SNOW MAY REACH THE INTERSTATE 64 CORRIDOR OF SOUTHERN ILLINOIS JUST PRIOR TO DAYBREAK THURSDAY, BUT THE BULK OF THE ACCUMULATING SNOWFALL IS EXPECTED IN THE MORNING HOURS.
1 TO 2 INCHES OF SNOW IS POSSIBLE ACROSS THE INTERSTATE 64 CORRIDOR OF SOUTHERN ILLINOIS AND SOUTHWEST INDIANA.
THE SNOW IS EXPECTED TO TAPER OFF QUICKLY FROM WEST TO EAST THURSDAY AFTERNOON.
FARTHER SOUTH ACROSS THE REGION, A HALF INCH OR LESS IS EXPECTED, AND MUCH OF THE AREA MAY ONLY SEE A FEW PERIODS OF FLURRIES. AT THIS TIME, CONSIDERABLE UNCERTAINTY EXISTS WITH THIS STORM SYSTEM.
ON THE HIGH END, THE POTENTIAL EXISTS FOR LIGHT ACCUMULATIONS ACROSS THE ENTIRE AREA, WITH NARROW BANDS OF ENHANCED SNOWFALL.
ON THE LOW END, A VERY MINOR ADJUSTMENT COULD RESULT IN NOTHING BUT FLURRIES ACROSS THE AREA. WITH THE COLD AIR IN PLACE, ANY ACCUMULATIONS WOULD LIKELY CREATE TRAVEL DIFFICULTIES. PLEASE STAY TUNED FOR THE LATEST FORECASTS AND STATEMENTS ON THIS POTENTIAL WINTER STORM SYSTEM FROM THE NATIONAL WEATHER SERVICE IN PADUCAH, KENTUCKY.



Last Updated on January 04th 2017 by Dee Loflin
https://showmetimes.com/Blogpost/v6aa/Could-We-Get-Snow--Special-Weather-Statement-Issued