ShowMe Weather
January 01st 2017 by Dee Loflin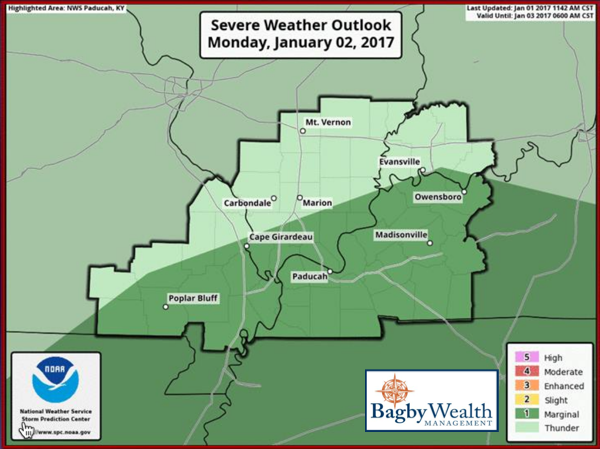 Stoddard County, Missouri - On Monday, January 2, 2017, showers and thunderstorms likely. High around 60F. Winds light and variable. Chance of rain 80%. Most of the rain should hit Stoddard County in the early morning hours around 7:00 a.m. and continue throughout the day.

There is a moderate threat of severe thunderstorms on Monday over the southern portion of the Quad State area, with general thunderstorms expected elsewhere.
Although the threat is low, the greatest probability of severe weather would be in the form of hail.
The threat for severe weather will be closely monitored over the next 36 hours.

Last Updated on January 01st 2017 by Dee Loflin
https://showmetimes.com/Blogpost/v69b/Slight-Risk-of-Severe-Thunderstorms-on-Monday