ShowMe Weather
December 17th 2016 by Dee Loflin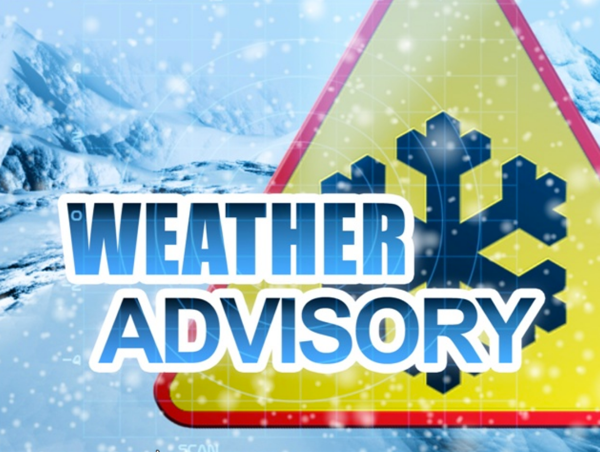 Stoddard County, Missouri - The National Weather Service in Paducah, Kentucky has issued a Winter Weather Advisory for Stoddard County, Missouri.

... WINTER WEATHER ADVISORY IN EFFECT FROM 6 PM THIS EVENING TO 6 AM CST SUNDAY
... THE NATIONAL WEATHER SERVICE IN PADUCAH HAS ISSUED A WINTER WEATHER ADVISORY
... WHICH IS IN EFFECT FROM 6 PM THIS EVENING TO 6 AM CST SUNDAY. * ANOTHER BLAST OF ARCTIC AIR TONIGHT WILL CHANGE RAIN TO A LIGHT WINTRY MIX OF FREEZING OR FROZEN PRECIPITATION TONIGHT. * TIMING: RAIN CHANGING TO FREEZING RAIN AND POSSIBLY MIXED WITH A LITTLE SLEET AT TIMES... 6 PM TO 9 PM...
... . MOUNT VERNON TO PERRYVILLE 9 PM TO MIDNIGHT... EVANSVILLE TO PADUCAH MIDNIGHT TO 3 AM... OWENSBORO TO MAYFIELD 3 AM TO 6 AM... ... . CADIZ TO HOPKINSVILLE * MAIN IMPACT: ICY ROAD CONDITIONS
... QUICK FREEZING SLICK SPOTS DEVELOPING. LIGHT ACCUMULATIONS OF FREEZING RAIN
... SLEET OR SNOW WILL CAUSE OVERNIGHT TRAVEL HAZARDS AS SLICK SPOTS QUICKLY DEVELOP ON AREA ROADWAYS. * OTHER IMPACTS: FLASH FREEZING OF WET ROADS AS TEMPERATURE PLUMMETS BELOW 32 DEGREES QUICKLY TONIGHT. LIGHT COATING OF SNOW POSSIBLE TOO BEFORE RAINY AND ICY PRECIPITATION ENDS. PRECAUTIONARY/PREPAREDNESS ACTIONS
... A WINTER WEATHER ADVISORY MEANS THAT PERIODS OF SNOW... SLEET
... OR FREEZING RAIN WILL CAUSE TRAVEL DIFFICULTIES. BE PREPARED FOR SLIPPERY ROADS AND LIMITED VISIBILITIES
... AND USE CAUTION WHILE DRIVING.

Last Updated on December 17th 2016 by Dee Loflin
https://showmetimes.com/Blogpost/v66b/Winter-Weather-Advisory-Issued-for-Saturday-Evening