ShowMe Weather
November 08th 2016 by Dee Loflin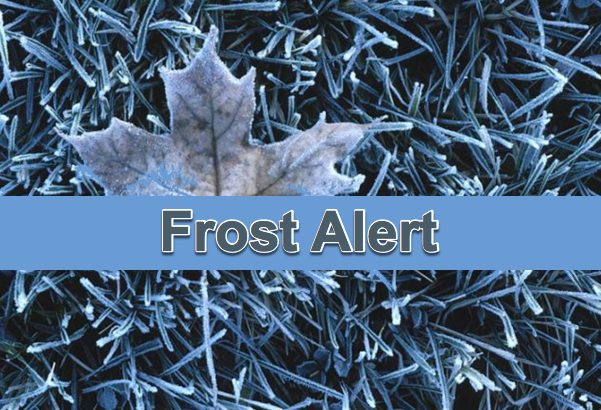 Stoddard County, Missouri -The National Weather Service has issued a possible Frost on Wednesday.

US SPECIAL WEATHER STATEMENT UNTIL 4AM CST WED ...WIDESPREAD FROST POSSIBLE WEDNESDAY NIGHT IN SOME AREAS
... CHILLY HIGH PRESSURE SPREADING EAST FROM THE SOUTHERN PLAINS WEDNESDAY NIGHT WILL PRODUCE CLEAR AND CALM CONDITIONS OVER THE QUAD STATE REGION. THIS WILL ALLOW TEMPERATURES TO FALL OFF INTO THE 30S LATE WEDNESDAY NIGHT. AREAS OF FROST WILL BE LIKELY IN MANY LOCATIONS
...AND SOME AREAS MAY RECEIVE A WIDESPREAD FROST. THE MOST LIKELY PLACES TO SEE WIDESPREAD FROST WILL BE OVER SOUTHERN ILLINOIS AND SOME LOCATIONS IN SOUTHEAST MISSOURI ALONG THE MISSISSIPPI RIVER AND IN THE OZARK FOOTHILLS. IN THOSE REGIONS
...A LIGHT FREEZE CANNOT BE RULED OUT. PLEASE STAY TUNED TO LATER FORECASTS...AS FROST ADVISORIES OR FREEZE WARNINGS MAY BE REQUIRED WEDNESDAY NIGHT.

Last Updated on November 08th 2016 by Dee Loflin
https://showmetimes.com/Blogpost/v5u4/Widespread-FROST-Possible-on-Wednesday