ShowMe Weather
December 17th 2016 by Dee Loflin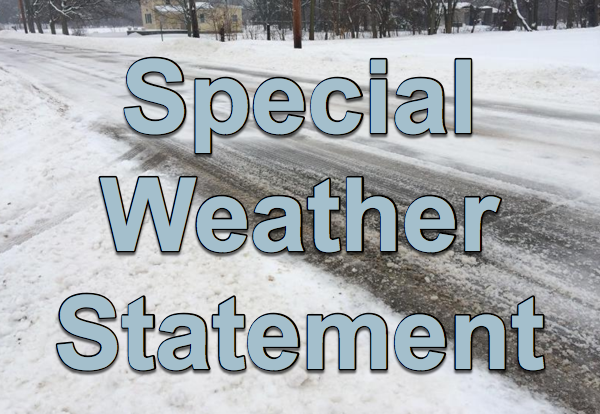 Stoddard County, Missouri - The National Weather Service in Paducah, Kentucky has issued a Special Weather Statement for Stoddard County.

... IMPACTS FROM FREEZING ROADWAYS MAY BE FELT IN MANY LOCATIONS SATURDAY EVENING INTO THE OVERNIGHT HOURS
...TEMPERATURES WILL WARM SUBSTANTIALLY OVERNIGHT AS SOUTHERLY WINDS CONTINUE. A FEW THUNDERSTORMS WITH GUSTY WINDS MAY EVEN OCCUR BY SATURDAY BY AFTERNOON AHEAD OF AN ADVANCING ARCTIC FRONT
... ESPECIALLY OVER WESTERN KENTUCKY. THIS COLD FRONT WILL BRING A VERY RAPID CHANGE TO SUB FREEZING TEMPERATURES FROM NORTHWEST TO SOUTHEAST DURING THE LATE AFTERNOON AND EVENING HOURS. MANY LOCATIONS WILL DROP FROM THE UPPER 50S AND LOWER 60S TO NEAR FREEZING WITHIN A 6 HOUR TIME PERIOD SATURDAY AFTERNOON AND EVENING. WITH SHOWERS AND THUNDERSTORMS EXPECTED AHEAD OF THE FRONT
... ESPECIALLY ALONG AND SOUTH OF THE OHIO RIVER
... VERY WET ROADWAYS WILL LIKELY PROCEED THE CHANGE TO FREEZING CONDITIONS. THE RESULT COULD BE FREEZING OF ANY PUDDLES OR LEFT OVER WET ROADWAYS DURING THE EVENING. ELEVATED ROADWAYS WILL BE THE FIRST TO FREEZE. IN ADDITION
... THERE ARE INDICATIONS THAT A BAND OF FREEZING RAIN COULD FORM BEHIND THE COLD FRONT SATURDAY EVENING
... ESPECIALLY ALONG AND SOUTHEAST OF THE OHIO RIVER. THIS SITUATION WILL NEED TO BE MONITORED VERY CLOSELY
... AS IMPACTS FROM THIS EVENT COULD BE GREATER ON AREA ROADWAYS. IN ADDITION
... WIND CHILL VALUES BY SUNRISE SUNDAY WILL LIKELY BE DOWN NEAR ZERO TO THE LOWER TEENS. PLEASE STAY TUNED TO THE LATEST FORECASTS LATER TONIGHT INTO SATURDAY.


Last Updated on December 17th 2016 by Dee Loflin
https://showmetimes.com/Blogpost/v666/Special-Weather-Statement