ShowMe Weather
December 31st 2016 by Dee Loflin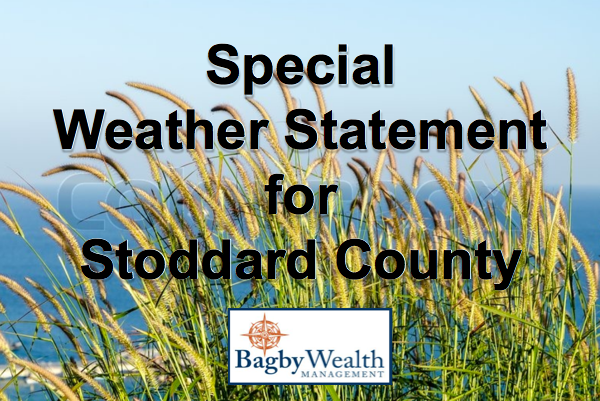 Stoddard County, Missouri - The National Weather Service in Paducah, Kentucky has issued a Weather Statement for Stoddard County, Missouri until 4:00 p.m. CST.

WINDY CONDITIONS EXPECTED TODAY...
STRONG SOUTH TO SOUTHWEST WINDS OF 15 TO 20 MPH WILL LIKELY GUST OVER 30 MPH TODAY...
ESPECIALLY IN AR AS ALONG AND EAST OF THE MISSISSIPPI RIVER. THESE WINDS MAY MAKE TRAVEL DIFFICULT ESPECIALLY FOR HIGH PROFILE VEHICLES ON EAST WEST ORIENTED ROADWAYS.


Last Updated on December 31st 2016 by Dee Loflin
https://showmetimes.com/Blogpost/v694/Special-Weather-Statement-for-Stoddard-County