ShowMe Weather
February 27th 2019 by Dee Loflin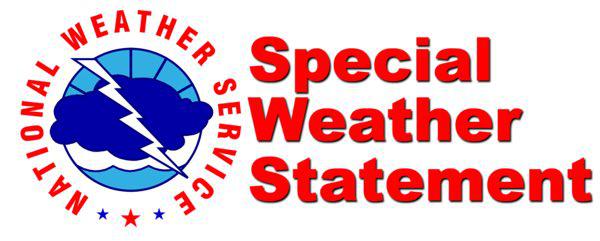 Stoddard County, Missouri - The National Weather Service in Paducah, Kentucky has issued a Special Weather Statement for Stoddard County. Could Wintry precipitation be in our near forecast?
SPECIAL WEATHER STATEMENT UNTIL 4PM CST WED. I new update may be posted at that time.
...WINTRY PRECIPITATION IS POSSIBLE EARLY THURSDAY
... A PERIOD OF LIGHT FREEZING RAIN IS POSSIBLE ACROSS MOST OF SOUTHEASTERN MISSOURI AND SOUTHERNMOST ILLINOIS EARLY THURSDAY, BEGINNING BEFORE DAYBREAK IN THE MISSOURI OZARK FOOTHILLS AS TEMPERATURES FALL BELOW FREEZING.
SLEET MAY ALSO OCCUR CLOSER TO THE I-64 CORRIDOR.
THIS LIGHT PRECIPITATION IS EXPECTED TO CHANGE OVER TO RAIN BY AFTERNOON. SINCE ROAD TEMPERATURES WILL START OUT ABOVE FREEZING, IMPACTS TO THE MORNING COMMUTE MAY BE REDUCED SOMEWHAT.
HOWEVER, SOME SLICK SPOTS ON AREA ROADWAYS, ESPECIALLY ON BRIDGES AND OVERPASSES, MAY STILL OCCUR WITH AIR TEMPERATURES BELOW FREEZING.
Last Updated on February 27th 2019 by Dee Loflin
https://showmetimes.com/Blogpost/vc74/Special-Weather-Statement-Issued--More-Wintry-Precipitation-May-be-in-the-Forecast