ShowMe Weather
February 17th 2019 by Dee Loflin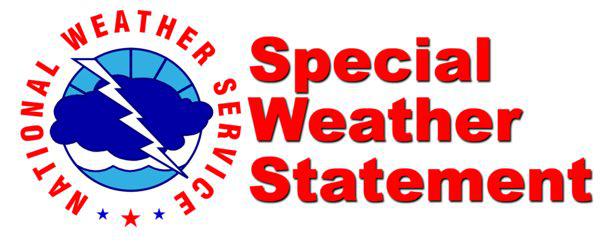 Stoddard County, Missouri - The National Weather Service in Paducah, Kentucky issued a Special Weather Statement until 3 a.m.
SPECIAL WEATHER STATEMENT UNTIL 3AM CST SUN
...LIGHT WINTRY MIX POSSIBLE TONIGHT
... VERY LIGHT PRECIPITATION WILL RETURN TO THE AREA TONIGHT, AS TEMPERATURES FALL TO NEAR OR JUST BELOW THE FREEZING MARK.
MOST OF THE PRECIPITATION THAT FALLS WILL LIKELY BE IN THE FORM OF VERY LIGHT SNOW, FREEZING DRIZZLE, AND PATCHY LIGHT FREEZING RAIN. ALTHOUGH ONLY A FEW HUNDREDTHS OF AN INCH OF THIS WINTRY MIX IS EXPECTED, THE PRECIPITATION MAY BE ENOUGH TO WET ROADWAYS AND MAKE THEM SLICK AT TIMES.
THE MOST IMPACTED AREAS WILL LIKELY BE BRIDGES, OVERPASSES, AS WELL AS SECONDARY OR UNTREATED ROADS. TEMPERATURES ARE EXPECTED TO RISE ABOVE FREEZING, ESPECIALLY AFTER MIDNIGHT.
THIS WILL CHANGE ANY PRECIPITATION THAT FALLS TO JUST RAIN OVER A MAJORITY OF THE AREA. IF YOU PLAN TRAVEL OVERNIGHT, DRIVE ACCORDING TO THE WEATHER CONDITIONS. ALLOW A LITTLE EXTRA TIME TO REACH YOUR DESTINATION. BE WATCHFUL FOR SLICK SPOTS ON ROADWAYS AND SIDEWALKS.

Last Updated on February 17th 2019 by Dee Loflin
https://showmetimes.com/Blogpost/vc58/Potential-Light-Wintry-Mix-Tonight