ShowMe Weather
February 15th 2019 by Dee Loflin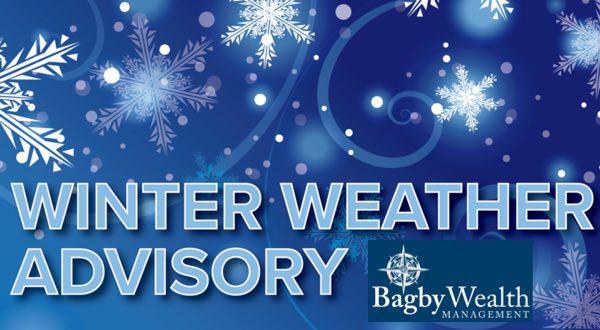 Stoddard County, Missouri - The National Weather Service in Paducah, Kentucky has issued a Winter Weather Advisory until 3 a.m. for Stoddard County.
...WINTER WEATHER ADVISORY REMAINS IN EFFECT UNTIL 3 AM CST SATURDAY...
* WHAT...MIXED PRECIPITATION EXPECTED. TOTAL SNOW AND SLEET ACCUMULATIONS OF ONE TO THREE INCHES ARE EXPECTED GENERALLY ALONG AND NORTH OF A LINE FROM GREENVILLE MISSOURI TO GREENVILLE KENTUCKY. FARTHER SOUTH, ICE ACCUMULATIONS AVERAGING FROM ONE TO TWO TENTHS OF AN INCH ARE EXPECTED.
* WHERE...SOUTHWEST INDIANA, MUCH OF SOUTHERN ILLINOIS, MUCH OF SOUTHEAST MISSOURI, AND NORTHWESTERN KENTUCKY. * WHEN...THOUGH 3 AM CST SATURDAY.
* ADDITIONAL DETAILS...PLAN ON SLIPPERY ROAD CONDITIONS. TRAVEL CONDITIONS WILL DETERIORATE THROUGH THE NIGHT. BRIDGES, ELEVATED SURFACES, AND UNTREATED ROADWAYS WILL TEND TO FREEZE FIRST. REMEMBER, EVEN VERY SMALL AMOUNTS OF ICE CAN PRODUCE VERY DANGEROUS DRIVING CONDITIONS. PRECAUTIONARY/PREPAREDNESS ACTIONS.
.. A WINTER WEATHER ADVISORY MEANS THAT PERIODS OF SNOW, SLEET OR FREEZING RAIN WILL CAUSE TRAVEL DIFFICULTIES. EXPECT SLIPPERY ROADS AND LIMITED VISIBILITIES, AND USE CAUTION WHILE DRIVING.

Last Updated on February 15th 2019 by Dee Loflin
https://showmetimes.com/Blogpost/vc53/Winter-Weather-Advisory-Issued-Until-3-am-Saturday