ShowMe Weather
February 09th 2019 by Dee Loflin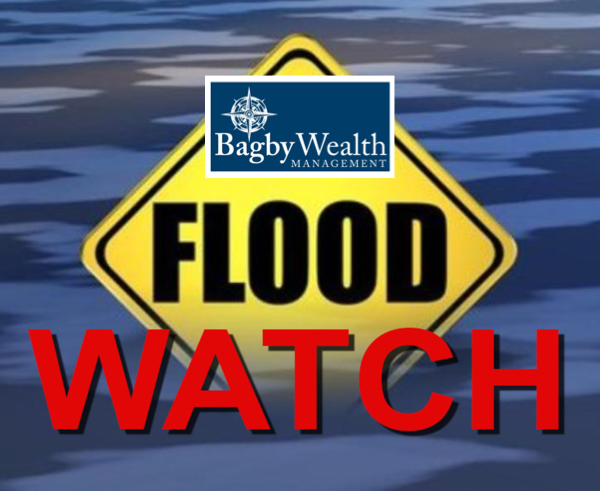 Stoddard County, Missouri - The National Weather Service in Paducah, Kentucky has issued Flood Watch from noon CST Sun until 6 a.m. CST Tuesday for Stoddard County, MO.
FLOOD WATCH FROM 12PM CST SUN UNTIL 6AM CST TUE
...FLOOD WATCH IN EFFECT FROM SUNDAY AFTERNOON THROUGH LATE MONDAY NIGHT...
THE NATIONAL WEATHER SERVICE IN PADUCAH HAS ISSUED A
* FLOOD WATCH FOR ALL OF SOUTHERN ILLINOIS, SOUTHWEST INDIANA, WESTERN KENTUCKY, AND SOUTHEAST MISSOURI.
* FROM SUNDAY AFTERNOON THROUGH LATE MONDAY NIGHT. * ANOTHER 2 TO 4 INCHES OF RAINFALL IS HEADED THIS WAY.
LOCALLY HIGHER AMOUNTS ARE POSSIBLE, MAINLY IN THE SOUTH. * THIS IS ANOTHER ROUND OF SOAKING RAINFALL, SIMILAR TO OUR LAST BOUT. WITH RIVERS ALREADY IN FLOOD, AND MOST OF OUR CREEKS, STREAMS, AND TRIBUTARIES STILL IN RECOVERY FROM THE LAST RAINS, THE ABILITY OF OUR GROUNDS AND WATER BODIES TO ABSORB THIS NEXT RAIN SYSTEM WILL BE CHALLENGED, AND RAINFALL RUNOFF LEADING TO FLOODING ISSUES IS ANTICIPATED.
PRECAUTIONARY/PREPAREDNESS ACTIONS
... A FLOOD WATCH MEANS THERE IS A POTENTIAL FOR FLOODING BASED ON CURRENT FORECASTS. YOU SHOULD MONITOR LATER FORECASTS AND BE ALERT FOR POSSIBLE FLOOD WARNINGS. THOSE LIVING IN AREAS PRONE TO FLOODING SHOULD BE PREPARED TO TAKE ACTION SHOULD FLOODING DEVELOP.
Last Updated on February 09th 2019 by Dee Loflin
https://showmetimes.com/Blogpost/vc3c/Flash-Flood-Watch-Issued-for-Stoddard-County