ShowMe Weather
January 30th 2019 by Dee Loflin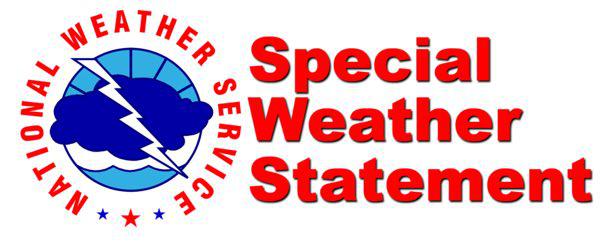 Stoddard County, Missouri - The National Weather Service in Paducah, Kentucky has issued a Special Weather Statement for Stoddard County until midnight Wednesday, January 30, 2019.
SPECIAL WEATHER STATEMENT UNTIL 12AM CST WED
...SPECIAL WEATHER STATEMENT.
.. AREAS OF LIGHT SNOW WILL CONTINUE TO DEVELOP IN ASSOCIATION WITH AN ARCTIC COLD FRONT MOVING THROUGH THE REGION THIS EVENING. EARLY THIS EVENING THE LIGHT SNOW IS CONCENTRATED ALONG INTERSTATE 64 ACROSS SOUTHERN ILLINOIS AND SOUTHWEST INDIANA, AND ALONG AND SOUTH OF THE HIGHWAY 13 CORRIDOR IN SOUTHERN ILLINOIS. THE LIGHT SNOW WILL MOVE SOUTHEAST WITH THE COLD FRONT THROUGH THE EVENING, EVENTUALLY PASSING THROUGH MUCH OF WEST KENTUCKY BY MIDNIGHT. ANOTHER AREA OF LIGHT SNOW MAY EVENTUALLY MOVE EASTWARD ACROSS SOUTHEAST MISSOURI AND WEST KENTUCKY OVERNIGHT.
MOST LOCATIONS WILL SEE A DUSTING TO A HALF INCH OF SNOWFALL TONIGHT, WITH SOME ISOLATED AREAS POSSIBLY RECEIVING UP TO AN INCH. MOTORISTS SHOULD SLOW DOWN AND BE PREPARED FOR RAPID REDUCTIONS OF VISIBILITY OVER SHORT DISTANCES, AND SLICK DRIVING CONDITIONS.
NORTHWEST WINDS GUSTING 20 TO 30 MPH WILL ADD TO THE TRAVEL DIFFICULTIES ACROSS THE REGION. BITTER COLD IS ALREADY PUSHING INTO THE REGION THIS EVENING. AREAS NORTH OF A VAN BUREN MISSOURI, PADUCAH KENTUCKY TO GREENVILLE KENTUCKY LINE CAN EXPECT LOWEST WIND CHILLS LATE TONIGHT THROUGH MIDDAY WEDNESDAY TO RANGE FROM -10 TO -20.
A WIND CHILL ADVISORY IS IN EFFECT FOR THIS AREA. THE COLDEST WIND CHILL TEMPERATURES NEAR -20 WILL BE ALONG THE INTERSTATE 64 CORRIDOR. OVER THE REST OF THE REGION, INCLUDING SOUTHEAST MISSOURI AND WEST KENTUCKY CLOSER TO THE TENNESSEE AND ARKANSAS STATE LINES, LOWEST WIND CHILL VALUES WILL BE ZERO TO -10.

Last Updated on January 30th 2019 by Dee Loflin
https://showmetimes.com/Blogpost/vc0q/Special-Weather-Statement-Issued-for-Stoddard-County