ShowMe Weather
February 05th 2019 by Dee Loflin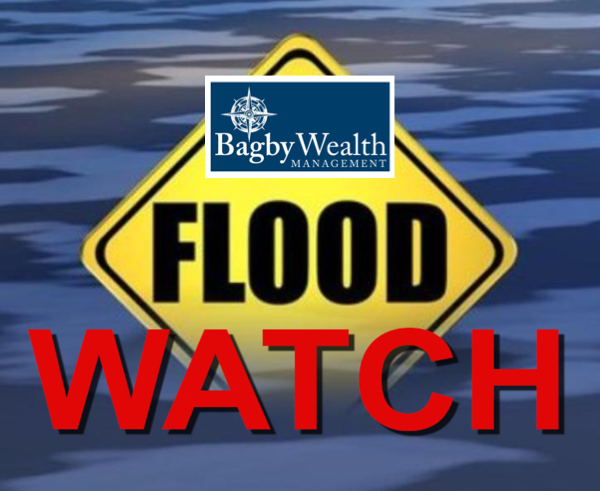 Stoddard County, Missouri - The National Weather Service has issued a FLOOD WATCH for Stoddard County, Missouri.
FLOOD WATCH FROM 6PM CST WED UNTIL 12AM CST FRI
...FLOOD WATCH IN EFFECT FROM WEDNESDAY EVENING THROUGH THURSDAY EVENING
... THE NATIONAL WEATHER SERVICE IN PADUCAH HAS ISSUED A * FLOOD WATCH FOR ALL OF SOUTHERN ILLINOIS, SOUTHWEST INDIANA, WESTERN KENTUCKY, AND SOUTHEAST MISSOURI.
* FROM WEDNESDAY EVENING THROUGH THURSDAY EVENING.
* OCCASIONAL SHOWERS AND SCATTERED THUNDERSTORMS ARE FORECAST IN WAVES STARTING TONIGHT AND CONTINUING THROUGH THURSDAY.
THIS WILL RESULT IN PERIODS OF MODERATE TO HEAVY RAINFALL. WIDESPREAD 2 TO 4 INCHES OF RAIN IS LIKELY. LOCALLY HIGHER AMOUNTS ARE POSSIBLE, ESPECIALLY IN LOCATIONS THAT RECEIVE REPEAT THUNDERSTORM RAINS.
* THE HEAVY RAIN WILL LIKELY RESULT IN FLOODING OF LOW LYING AND POOR DRAINAGE AREAS, IN ADDITION TO RISING WATER LEVELS ON AREA RIVERS, CREEKS, AND STREAMS. WATER LEVELS ARE ALREADY ELEVATED ALONG THE OHIO AND WABASH RIVERS.
LOCALIZED FLASH FLOODING CANNOT BE RULED OUT WITH SCATTERED THUNDERSTORMS PRODUCING HEAVIER RAINFALL RATES. PRECAUTIONARY/PREPAREDNESS ACTIONS
... A FLOOD WATCH MEANS THERE IS A POTENTIAL FOR FLOODING BASED ON CURRENT FORECASTS. YOU SHOULD MONITOR LATER FORECASTS AND BE ALERT FOR POSSIBLE FLOOD WARNINGS. THOSE LIVING IN AREAS PRONE TO FLOODING SHOULD BE PREPARED TO TAKE ACTION SHOULD FLOODING DEVELOP.

Last Updated on February 05th 2019 by Dee Loflin
https://showmetimes.com/Blogpost/vc22/Flood-Watch-Issued-for-Stoddard-County-Until-Friday