ShowMe Weather
February 08th 2019 by Dee Loflin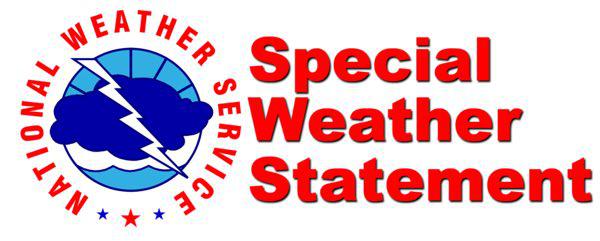 Stoddard County, Missouri - The National Weather Service in Paducah, Kentucky has issued a Special Weather Statement for Stoddard County, Missouri.
SPECIAL WEATHER STATEMENT UNTIL 3:30PM CST FRI
...ARCTIC PLUNGE TO LAST INTO THE WEEKEND...
...LIGHT WINTRY PRECIPITATION POSSIBLE SUNDAY MORNING SOME AREAS...
THE DRASTIC CHANGE TO BLUSTERY AND COLD CONDITIONS HAS LEAD TO MORNING WIND CHILLS IN THE SINGLE DIGITS TO NEAR 10 DEGREES.
IN FACT, AS NORTHWEST WINDS CONTINUE TO BLOW TODAY, WIND CHILL READINGS ARE EXPECTED TO STAY IN THE TEENS AND 20S ALL AFTERNOON, BEFORE DROPPING BACK INTO THE 0 TO 10 DEGREE RANGE AGAIN TONIGHT. IN ADDITION, AS WE HEAD INTO SUNDAY,
A LIGHT WINTRY MIX OF FREEZING RAIN, SLEET AND SNOW WILL BE POSSIBLE, MAINLY OVER SOUTHEAST MISSOURI, SOUTHERN ILLINOIS AND SOUTHWEST INDIANA. THOUGH THERE COULD BE SOME MORNING TRAVEL IMPACTS,
THE PRECIPITATION IS EXPECTED TO TRANSITION OVER TO A COLD RAIN BY SUNDAY AFTERNOON AT MOST LOCATIONS.

Last Updated on February 08th 2019 by Dee Loflin
https://showmetimes.com/Blogpost/vc2n/Special-Weather-Statement-Issued-for-Stoddard-County