ShowMe Weather
February 19th 2019 by Dee Loflin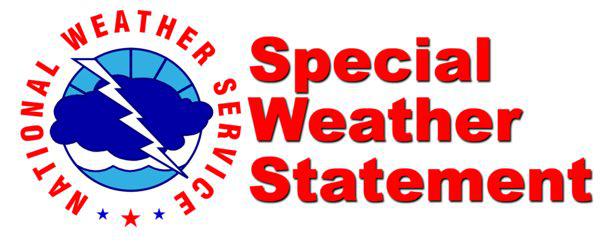 Stoddard County, Missouri - The National Weather Service in Paducah, Kentucky has issued a Special Weather Statement until 3:30 p.m. Tuesday. Wintry Precipitation!!!
SPECIAL WEATHER STATEMENT UNTIL 3:30PM CST TUE
...WINTRY PRECIPITATION POSSIBLE LATE THIS AFTERNOON AND EVENING
... PRECIPITATION WILL DEVELOP BY THE END OF THE DAY AND INCREASE DURING THE EVENING, STARTING AS A LIGHT RAIN AND WINTRY MIX ACROSS PORTIONS OF SOUTHEAST MISSOURI, SOUTHERN ILLINOIS, AND SOUTHWEST INDIANA.
THERE MAY BE A MINOR ACCUMULATION OF WET SNOW OF UP TO 1 INCH IN THE EVENING, PRIMARILY ON GRASSY AND ELEVATED SURFACES. A LIGHT DUSTING ON ROADWAYS IS A POSSIBILITY.
IMPACTS WILL BE SHORT-LIVED, AS THE PRECIPITATION SHOULD BECOME ALL RAIN AFTER MIDNIGHT AND ON THROUGH DAYBREAK WEDNESDAY. OVERALL, TRAVEL IMPACTS SHOULD BE MINIMAL THIS EVENING.
HOWEVER, ISOLATED SLICK SPOTS CANNOT BE RULED OUT COMPLETELY, SHOULD THE SNOW FALL HEAVY ENOUGH TO LIGHTLY COAT ROADWAYS FOR A BRIEF PERIOD OF TIME THIS EVENING, BEFORE THE RAIN WASHES IT ALL OFF OVERNIGHT.

Last Updated on February 19th 2019 by Dee Loflin
https://showmetimes.com/Blogpost/vc5l/More-Wintry-Precipitation-Possible-for-Stoddard-County