ShowMe Weather
April 03rd 2018 by Dee Loflin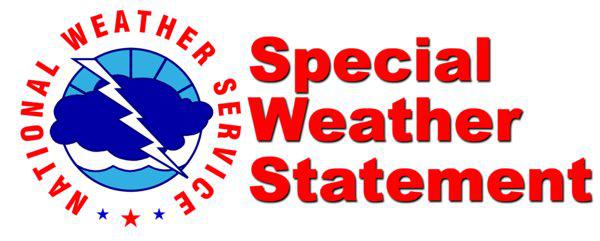 Stoddard County, Missouri - The National Weather Service has issued a Special Weather Statement until 4:30 p.m.
SPECIAL WEATHER STATEMENT UNTIL 4:30PM CDT TUE
...STRONG TO SEVERE STORMS MOVING INTO THE AREA BETWEEN 4 AND 5 PM CDT... AT 324 PM CDT, DOPPLER RADAR WAS TRACKING STRONG THUNDERSTORMS ALONG A LINE EXTENDING FROM 6 MILES NORTHEAST OF BLOOMSDALE TO 9 MILES EAST OF WEST PLAINS. MOVEMENT WAS EAST AT 75 MPH. THESE STORMS HAVE A HISTORY OF PRODUCING HAIL UP TO THE SIZE OF GOLF BALLS. SEVERAL OF THE STORMS ARE EXPECTED TO BE SEVERE AS THEY MOVE INTO SOUTHEAST MISSOURI AND SOUTHERN ILLINOIS. DAMAGING WINDS ARE ALSO POSSIBLE. LOCATIONS IMPACTED INCLUDE... CAPE GIRARDEAU, POPLAR BLUFF, MOUNT VERNON, JACKSON, CHESTER, PERRYVILLE, MURPHYSBORO, DU QUOIN, PINCKNEYVILLE, DONIPHAN, PIEDMONT, MARBLE HILL, ADVANCE, VAN BUREN, GREENVILLE IN WAYNE COUNTY, BOLLINGER MILL STATE HISTORIC SITE, LAKE WAPPAPELLO STATE PARK, SAM A. BAKER STATE PARK, MOUNT VERNON IN JEFFERSON COUNTY AND SESSER. A TORNADO WATCH REMAINS IN EFFECT UNTIL 800 PM CDT FOR SOUTH CENTRAL AND SOUTHERN ILLINOIS...AND SOUTHEASTERN MISSOURI.
Last Updated on April 03rd 2018 by Dee Loflin
https://showmetimes.com/Blogpost/va4v/Special-Weather-Statement