ShowMe Weather
April 01st 2018 by Dee Loflin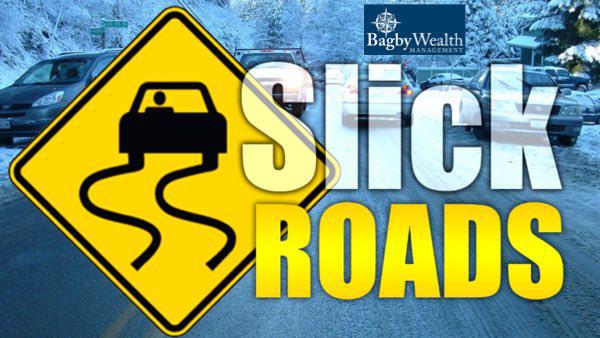 Stoddard County, Missouri - The National Weather Service in Paducah, Kentucky has issued a Special Weather Statement for SLICK ROAD Conditions until 12 a.m. Monday
SPECIAL WEATHER STATEMENT UNTIL 12AM CDT MON
...SLICK TRAVEL CONDITIONS TONIGHT
... A COMBINATION OF SLEET AND SNOW AND TEMPERATURES NEAR THE FREEZING MARK HAS RESULTED IN SOME SLICK SPOTS ON ROADWAYS ALONG THE INTERSTATE 64 CORRIDOR THROUGH SOUTHERN ILLINOIS.
ACCIDENTS AND SLIDE OFFS HAVE ALREADY BEEN REPORTED ON INTERSTATE 57 NEAR MT VERNON AND INTERSTATE 64 IN WAYNE COUNTY.
CONDITIONS WILL LIKELY GET WORSE THROUGH 10 PM. THE SLEET AND SNOW SHOULD QUICKLY COME TO AN END AFTER 10 PM WITH ACCUMULATIONS UNDER AN INCH, MAINLY ON ELEVATED ROAD SURFACES.
HOWEVER, WITH TEMPERATURES EXPECTED TO HOVER RIGHT NEAR THE FREEZING MARK, THE SLICK SPOTS MAY CONTINUE TO POSE A PROBLEM FOR TRAVEL THROUGH DAYBREAK MONDAY MORNING.
PLEASE EXERCISE CAUTION IF YOU MUST TRAVEL IN THIS AREA TONIGHT.
Weather provided by Bagby Wealth Management.
Last Updated on April 01st 2018 by Dee Loflin
https://showmetimes.com/Blogpost/va4b/Slick-Road-Conditions-Could-Occur-Tonight