ShowMe Weather
August 08th 2014 by Dee Loflin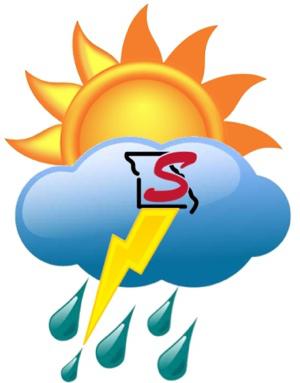 Friday, August 8, 2014

Weather brought to you by Countywide Insurance Agency, a proud sponsor of the ShowMe Times.
Early morning showers developing with thunderstorms. High 87F. Winds WSW at 5 to 10 mph. Chance of rain 50%.
Sunset 7:50 p.m. Tonight variable clouds with thunderstorms especially during the evening. Low 71F. Winds light and variable. Chance of rain 40%.
Weekend Forecast: Saturday scattered thunderstorms with a high of 87F. Chance of rain 50%. Sunday mostly sunny with a high of 88F. Chance of rain 10%.
Last Updated on August 08th 2014 by Dee Loflin
https://showmetimes.com/Blogpost/urg5/Weather-for-Friday-August-8-2014