ShowMe Weather
February 11th 2018 by Dee Loflin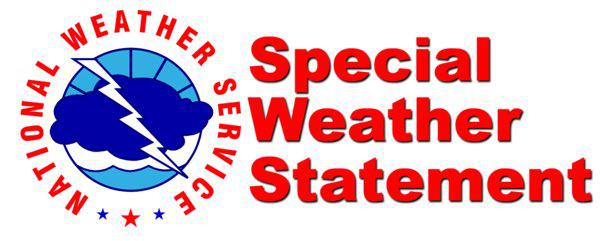 Stoddard County, Missouri - The National Weather Service in Paducah, Kentucky has issued a Special Weather Statement until 6 p.m. Sunday evening.
SPECIAL WEATHER STATEMENT UNTIL 6PM CST SUN
...SPECIAL WEATHER STATEMENT FOR A LIGHT WINTRY MIX PRECIPITATION CHANCE THIS EVENING
... RADAR RETURNS ARE TAKING SHAPE ACROSS SOUTHEAST MISSOURI.
WE THINK THERE WILL BE A CHANCE OF A WINTRY MIX OF PRECIPITATION THAT WILL EXPAND EAST INTO WEST KENTUCKY, POSSIBLY CLIPPING PORTIONS OF THE SOUTHERN TIP OF ILLINOIS AND PART OF SOUTHWEST INDIANA AS WELL AS WE HEAD INTO THE EVENING HOURS.
THERE IS STILL SOME UNCERTAINTY WITH THIS EVENT. PRECIPITATION AMOUNTS SHOULD REMAIN LIGHT IF THE ACTIVITY REALLY GETS GOING. HOWEVER, WITH TEMPERATURES BELOW FREEZING, ANY LIGHT ACCUMULATION COULD RESULT IN THE DEVELOPMENT OF SLICK SPOTS ON AREA ROADS, BRIDGES AND OVERPASSES, INCLUDING UNTREATED ROAD SURFACES.
WE MAY SEE ALL FORMS OF PRECIPITATION, INCLUDING LIGHT SLEET, LIGHT FREEZING RAIN AND DRIZZLE, AND LIGHT SNOW. SHOULD IMPACTS BECOME MORE PROMINENT, AN UPGRADE TO A WINTER WEATHER ADVISORY MAY BE REQUIRED.
Weather provided by Bagby Wealth Management in Dexter, a sponsor of the ShowMe Times.
Last Updated on February 11th 2018 by Dee Loflin
https://showmetimes.com/Blogpost/v9p2/Light-Wintry-Mix-Precip-a-Chance-This-Evening--Special-Weather-Statement