ShowMe Weather
January 10th 2018 by Dee Loflin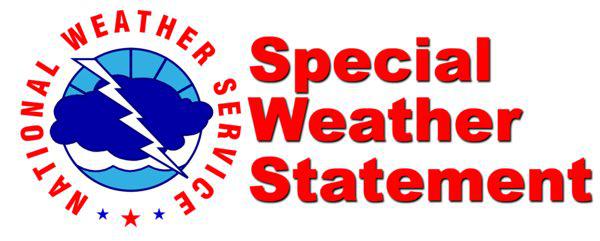 Stoddard County, Missouri - The National Weather Service in Paducah, Kentucky has issued a Special Weather Statement until 3 p.m. Wednesday for Stoddard County, Missouri.
SPECIAL WEATHER STATEMENT UNTIL 3PM CST WED
...A POTENTIAL WINTER STORM WILL IMPACT TRAVEL LATER THURSDAY NIGHT THROUGH FRIDAY NIGHT
... A STRONG COLD FRONT WILL MOVE ACROSS OUR REGION THURSDAY NIGHT. RAIN IS FORECAST TO TRANSITION TO FREEZING RAIN AND SLEET, THEN TO A PERIOD OF SNOW FROM WEST TO EAST.
THE TRANSITION IS EXPECTED TO OCCUR LATE THURSDAY NIGHT INTO FRIDAY MORNING.
DEPENDING ON THE SPEED OF THE STORM SYSTEM, SNOW MAY LINGER THROUGH MUCH OF FRIDAY NIGHT.
THE TYPES AND AMOUNTS OF PRECIPITATION WILL DEPEND ON THE SPEED OF THE STORM SYSTEM. HOWEVER, THE POTENTIAL FOR A HIGH IMPACT WINTER STORM DOES EXIST.
LISTEN TO LATER STATEMENTS AND FORECASTS AS THIS SYSTEM EVOLVES.
Weather provided by Bagby Wealth Management a sponsor of the ShowMe Times.
Last Updated on January 10th 2018 by Dee Loflin
https://showmetimes.com/Blogpost/v9fo/Special-Weather-Statement-Until-3-pm-Wednesday