ShowMe Weather
February 19th 2015 by Dee Loflin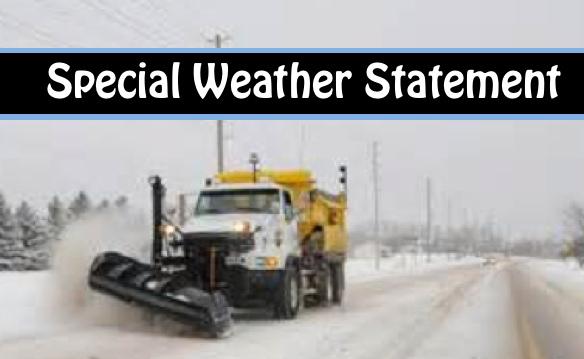 Stoddard County, Missouri -
The National Weather Service in Paducah, Kentucky has issued a SPECIAL WEATHER STATEMENT.
... ACTIVE WEATHER PATTERN TO CONTINUE THROUGH THE WEEKEND...
SOUTH AND WEST OF A PERRYVILLE MISSOURI TO HOPKINSVILLE KENTUCKY LINE... MINOR ACCUMULATIONS OF SNOW UP TO 1 INCH WILL BE POSSIBLE LATE TONIGHT INTO FRIDAY. ISOLATED HIGHER AMOUNTS CANNOT BE RULED OUT. ROADS THAT HAVE BEEN CLEARED MAY BECOME SLICK AGAIN AROUND THE MORNING COMMUTE TIME FRIDAY.
VERY COLD WIND CHILL TEMPERATURES WILL BE POSSIBLE FRIDAY MORNING AS WELL ACROSS THE EVANSVILLE TRI STATE AREA DOWN INTO THE PENNYRILE REGION OF WEST KENTUCKY.
LOOKING AHEAD... SOME MINOR ACCUMULATIONS OF ICE WILL BE POSSIBLE FRIDAY NIGHT... FOLLOWED BY PERIODS OF HEAVY RAIN INTO SATURDAY AND EARLY SATURDAY NIGHT THAT WILL LIKELY LEAD TO FLOODING CONCERNS GIVEN THE SNOW PACK ACROSS THE AREA.
STAY TUNED FOR MORE UPDATES ON THIS ACTIVE PERIOD OF WEATHER THROUGH THE WEEKEND.
Last Updated on February 19th 2015 by Dee Loflin
https://showmetimes.com/Blogpost/utj0/Special-Weather-Statement-Snow-Ice-Rain-What-Will-We-Get