ShowMe Weather
February 17th 2015 by Dee Loflin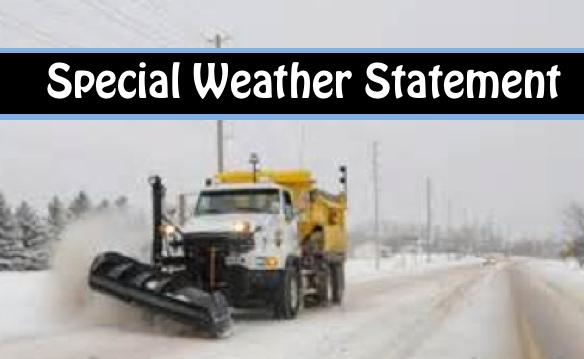 Stoddard County, Missouri -
The National Weather Service has issued a Special Weather Statement which includes below zero temperatures and more snow.
.. A ROUND OF LIGHT SNOW LATE TODAY AND TONIGHT...
A QUICK MOVING WEATHER SYSTEM SHOULD BRING AREAS ALONG AND SOUTH OF A PERRYVILLE MISSOURI TO OWENSBORO KENTUCKY LINE... UP TO 1 INCH OF NEW SNOW... WITH ISOLATED HIGHER AMOUNTS NEAR 2 INCHES IN SOME LOCATIONS NOT OUT OF THE QUESTION... MAINLY BY THIS EVENING AND OVERNIGHT. SLIGHTLY LOWER AMOUNTS ARE ANTICIPATED FARTHER NORTH TOWARD INTERSTATE 64.
WHILE GRADUAL IMPROVEMENTS ARE BEING MADE WITH PLOWING ACROSS THE AREA... MOST ROADS ARE STILL SNOW COVERED WITH SOME VERY HAZARDOUS TO NEAR IMPOSSIBLE TO DRIVE ON. USE EXTREME CAUTION IF YOU MUST GET OUT TO TRAVEL.
QUICK LOOK AHEAD TO LATE WEDNESDAY NIGHT AND THURSDAY. IT WILL BE VERY COLD... WITH WIND CHILL TEMPERATURES PERHAPS 10 BELOW ZERO OR COLDER AT TIMES... WITH ACTUAL AIR TEMPERATURES FALLING BELOW ZERO. A WIND CHILL ADVISORY MAY BE REQUIRED FOR THIS TIME PERIOD.
Last Updated on February 17th 2015 by Dee Loflin
https://showmetimes.com/Blogpost/utip/Special-Weather-Statement--Below-Freezing-Temps-and-Snow