ShowMe Weather
January 17th 2019 by Dee Loflin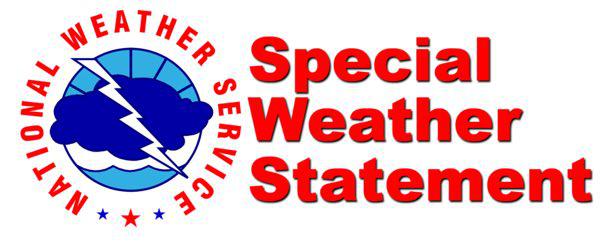 Stoddard County, Missouri - The National Weather Service in Paducah, Kentucky has issued an updated Special Weather Statement for Stoddard County, Missouri.
SPECIAL WEATHER STATEMENT UNTIL 3:30PM CST THU
...CONFIDENCE BEGINNING TO INCREASE FOR ACCUMULATING SNOWS IN SOME AREAS SATURDAY AFTERNOON AND SATURDAY NIGHT
... A VERY POTENT STORM SYSTEM IS EXPECTED TO MOVE EAST INTO THE REGION ON SATURDAY.
AFTER A DOSE OF MODERATE RAINS AND EVEN A FEW THUNDERSTORMS LATE FRIDAY NIGHT INTO THE DAY SATURDAY, MUCH COLDER AIR WILL RUSH INTO THE REGION FROM NORTHWEST TO SOUTHEAST SATURDAY AFTERNOON AND EVENING.
RAIN IS EXPECTED TO CHANGE OVER TO SNOW DURING THE AFTERNOON OVER PORTIONS OF SOUTHEAST MISSOURI AND SOUTHERN ILLINOIS, THEN FARTHER SOUTHEAST ALONG THE OHIO RIVER DURING THE EARLY EVENING HOURS.
THOUGH IT IS STILL TO EARLY TO PINPOINT EXACT AMOUNTS, THERE IS NOW INCREASING CONFIDENCE IN THE POTENTIAL FOR AT LEAST SOME ACCUMULATING SNOWS, ESPECIALLY OVER PORTIONS OF SOUTHEAST MISSOURI, AND IN LOCATIONS ALONG AND NORTH OF THE OHIO RIVER.
BLUSTERY NORTH WINDS SATURDAY NIGHT COULD LEAD TO SOME BLOWING SNOW, AND WILL DRIVE TEMPERATURES DOWN INTO THE TEENS AND 20S. IN ADDITION, WIND CHILL VALUES BY SUNDAY MORNING ARE EXPECTED TO REACH THE SINGLE DIGITS AND LOWER TEENS IN MANY AREAS.
Last Updated on January 17th 2019 by Dee Loflin
https://showmetimes.com/Blogpost/vbtk/Updated-Special-Weather-Statement-for-Stoddard-County