ShowMe Weather
January 09th 2019 by Dee Loflin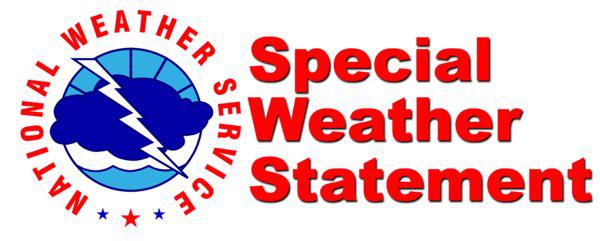 Stoddard County, Missouri - The National Weather Service in Paducah, Kentucky has issued a Special Weather Statement for Stoddard County.
SPECIAL WEATHER STATEMENT UNTIL 4:30AM CST THU CONFIDENCE CONTINUES TO INCREASE REGARDING POTENTIAL IMPACTFUL WINTRY PRECIPITATION AFFECTING AT LEAST PORTIONS OF THE REGION FRIDAY INTO SATURDAY, MAINLY IN THE FORM OF SNOW.
THE MAIN TIME FRAME WE ARE CONCERNED ABOUT REGARDING IMPACTS FROM SNOW ACCUMULATIONS APPEARS TO BE FRIDAY EVENING/NIGHT AND INTO AT LEAST THE FIRST PART OF SATURDAY MORNING. AT THIS TIME, THE CORRIDOR MOST FAVORED FOR THE HIGHER SNOWFALL ACCUMULATIONS WILL GENERALLY BE ACROSS PORTIONS OF SOUTHEAST MISSOURI INTO MUCH OF SOUTHERN ILLINOIS AND SOUTHWEST INDIANA, WHERE 3 OR MORE INCHES SEEM VERY PLAUSIBLE AT THIS TIME.
MOST COMPUTER GUIDANCE IS NOW HINTING THAT A GOOD PORTION OF THE REGION WILL SWITCH OVER TO RAIN DURING THE DAY ON SATURDAY, EXCEPT POSSIBLY OUR FAR NORTH AND NORTHWEST COUNTIES IN ILLINOIS AND MISSOURI. GIVEN TEMPERATURES EXPECTED TO BE IN THE MID TO UPPER 30S, THE OVERALL IMPACTS LOOK TO LESSEN LATER SATURDAY MORNING INTO THE AFTERNOON.
THERE MAIN BE ADDITIONAL WINTRY PRECIPITATION IMPACTING PORTIONS OF THE REGION SATURDAY EVENING INTO EARLY SUNDAY MORNING AS THE STORM SYSTEM EXITS OFF TO THE EAST AND COLDER AIR FILTERS BACK INTO THE REGION.
Last Updated on January 09th 2019 by Dee Loflin
https://showmetimes.com/Blogpost/vbs9/Special-Weather-Statement-for-Stoddard-County