ShowMe Weather
June 15th 2016 by Dee Loflin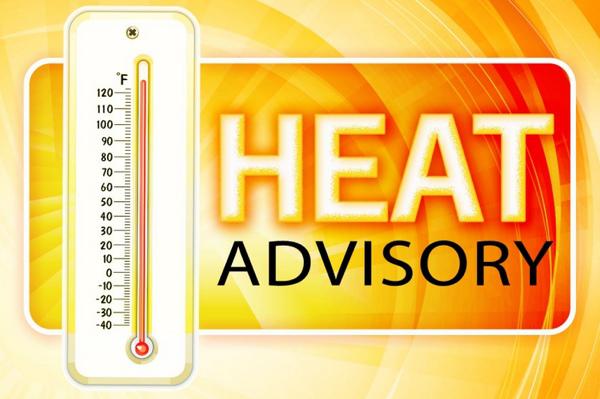 Stoddard County, Missouri - The National Weather Service in Paducah, Kentucky has issued a Heat Advisory for Stoddard County, Missouri.

HEAT ADVISORY FROM 12PM CDT Thursday UNTIL 7PM CDT Thursday.

THE NATIONAL WEATHER SERVICE IN PADUCAH HAS ISSUED A HEAT ADVISORY... WHICH IS IN EFFECT FROM NOON TO 7 PM CDT THURSDAY.

* HEAT INDEX... MAXIMUM HEAT INDEX VALUES AROUND 105 DEGREES IN THE AFTERNOON.

* IMPACTS... HEAT STRESS WILL REACH DANGEROUS LEVELS AND COULD LEAD TO HEAT EXHAUSTION OR HEAT STROKE FOR THOSE WORKING OUTDOORS. A HEAT ADVISORY MEANS THAT A PERIOD OF HOT TEMPERATURES IS EXPECTED. THE COMBINATION OF HOT TEMPERATURES AND HIGH HUMIDITY WILL COMBINE TO CREATE A SITUATION IN WHICH HEAT ILLNESSES ARE POSSIBLE. DRINK PLENTY OF FLUIDS... STAY IN AN AIR-CONDITIONED ROOM... STAY OUT OF THE SUN... AND CHECK UP ON RELATIVES AND NEIGHBORS.



Last Updated on June 15th 2016 by Dee Loflin
https://showmetimes.com/Blogpost/v4qg/Heat-Advisory-Issued-for-Stoddard-County