ShowMe Weather
November 16th 2014 by Dee Loflin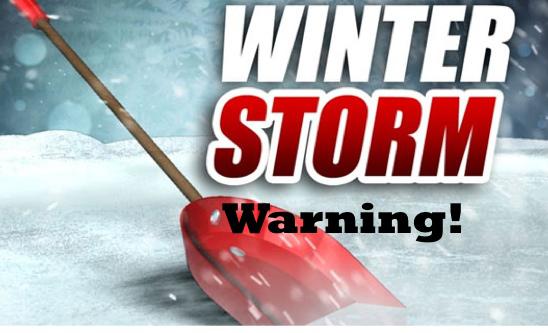 Stoddard County, Missouri -
The National Weather Service in Paducah, Kentucky has issued a WINTER STORM WARNING for Stoddard County and parts of southeast Missouri.
WINTER STORM WARNING IN EFFECT FROM 6 PM THIS EVENING TO 6 AM CST MONDAY...
THE NATIONAL WEATHER SERVICE IN PADUCAH HAS ISSUED A WINTER STORM WARNING FOR SLEET AND SNOW... WHICH IS IN EFFECT FROM 6 PM THIS EVENING TO 6 AM CST MONDAY. THE WINTER WEATHER ADVISORY IS NO LONGER IN EFFECT.
* TIMING... WINTRY PRECIPITATION WILL BECOME LIKELY BY THIS EVENING OVER MUCH OF THE AREA. ANY RAIN AT ONSET LATE TODAY SHOULD TRANSITION TO SLEET THEN SNOW THROUGH THE EARLY EVENING HOURS.
* SNOWFALL AMOUNTS... INCLUDING SOME SLEET... SHOULD RANGE FROM 3 TO 5 INCHES BEFORE THE SNOW TAPERS OFF LATER TONIGHT.
* IMPACTS... HAZARDOUS DRIVING CONDITIONS WILL BE THE MAIN IMPACT. CONDIDTIONS WILL CONTINUE TO BE QUITE HAZARDOUS DURING THE MORNING COMMUTE ON MONDAY. STRONG WEST TO NORTHWEST WINDS GUSTING UP TO 30 MPH ON MONDAY MAY CAUSE SOME BLOWING AND DRIFTING OF THE SNOW.
PRECAUTIONARY/PREPAREDNESS ACTIONS...
A WINTER STORM WARNING MEANS SIGNIFICANT AMOUNTS OF SNOW... SLEET... AND ICE ARE EXPECTED OR OCCURRING. STRONG WINDS ARE ALSO POSSIBLE. THIS WILL MAKE TRAVEL VERY HAZARDOUS OR IMPOSSIBLE.
Last Updated on November 16th 2014 by Dee Loflin
https://showmetimes.com/Blogpost/ut4j/Winter-Storm-Warning-for-Stoddard-County