ShowMe Weather
July 25th 2014 by Dee Loflin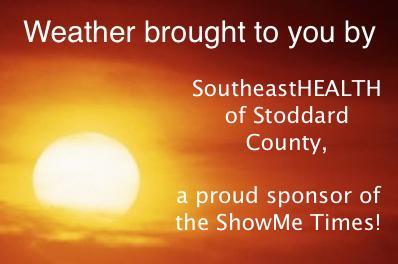 Friday, July 25, 2014

Weather brought to you by SoutheastHEALTH of Stoddard County, a proud sponsor of the ShowMe Times.
A mixture of clouds and sunshine today with a high of 84F. Winds SSE at 5 to 10 mph.
Sunset 8:12 p.m. Tonight partly cloudy with a low of 67F. Winds will be light and variable.
Weekend forecast: Saturday and Sunday will see temperatures in the mid 90s. Very low chance of rain winds light and variable.
Last Updated on July 25th 2014 by Dee Loflin
https://showmetimes.com/Blogpost/urdt/Weather-for-Friday-July-25-2014-and-Weekend