ShowMe Weather
June 23rd 2014 by Dee Loflin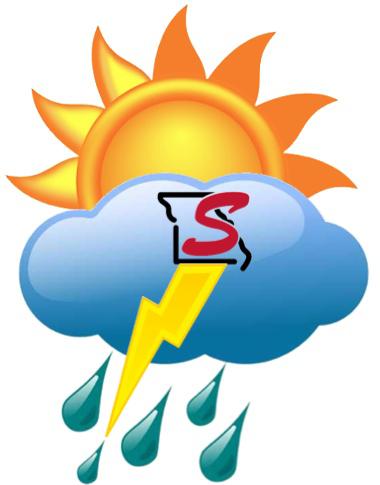 Dexter, Missouri – Today is Monday, June 23, 2014. Widespread showers and thunderstorms developing by mid-afternoon.

SW winds shifting at 15 to 20 mph.

Partly cloudy with temperatures rising to near 90F. Chance of rain 80%. A few thunderstorms may be severe.

Sunset 8:22 p.m. Tonight variably cloudy with scattered thunderstorms. Low near 70F. Chance of rain 60%.

Weather brought to you by Corner Stop Café', a great place to eat and a proud sponsor of the ShowMe Times.
Last Updated on June 23rd 2014 by Dee Loflin
https://showmetimes.com/Blogpost/ur8t/Weather-for-Monday-June-23-2014