ShowMe Weather
June 10th 2014 by Dee Loflin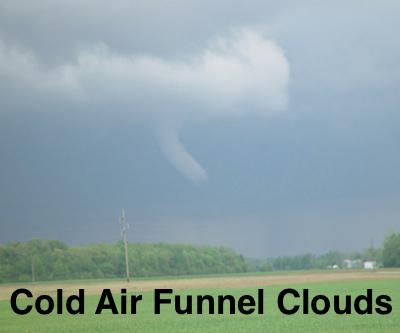 Submitted by

Dee Loflin, SMT Manager/Editor

Stoddard County, Missouri - The National Weather Service in Paducah, KY has issued a PUBLIC INFO STATEMENT AT 7:05 P.M....COLD AIR FUNNELS WILL BE POSSIBLE THROUGH EARLY EVENING...
A FEW REPORTS OF FUNNEL CLOUDS HAVE BEEN REPORTED NEAR BERNIE MISSOURI, LA CENTER KENTUCKY, AND NORTH OF WAYNE CITY, ILLINOIS LATE THIS AFTERNOON AND EARLY THIS EVENING.
MOST OF THESE REPORTS HAVE COME FROM AREAS WHERE THERE IS LITTLE OR NO THUNDERSTORM ACTIVITY AND VERY LIMITED CIRCULATION, IF ANY, ON RADAR.
FUNNEL CLOUDS IN THIS ENVIRONMENT ARE USUALLY REFERRED TO AS COLD AIR FUNNELS.
THESE COLD AIR FUNNELS ARE DEVELOPING UNDERNEATH A FEW SHOWERS THAT ARE MOVING ACROSS THE AREA. UNDERNEATH THESE SHOWERS, SPINNING COLUMNS OF AIR THAT LOOK LIKE TORNADOES MAY CONTINUE TO
DEVELOP. THESE FUNNELS USUALLY ARE VERY BRIEF AND RARELY TOUCH THE GROUND. IF THESE FUNNELS DO TOUCH DOWN, THE MOST LIKELY WILL NOT CAUSE DAMAGE TO LIFE OR PROPERLY.
COLD AIR FUNNELS ARE DUE TO VERY COOL AIR ALOFT, WARM MOIST AIR NEAR THE GROUND, AND ARE USUALLY IN ASSOCIATION WITH A STRONG AREA OF LOW PRESSURE IN THE UPPER LEVELS OF THE ATMOSPHERE. DUE TO
LITTLE OR NO WIND SHEAR, THE COLD AIR FUNNELS ARE USUALLY WEAK AND VERY BRIEF.
THE NATIONAL WEATHER SERVICE DOES NOT ISSUE ANY WARNINGS FOR COLD AIR FUNNELS.
SHOULD THERE BE A CIRCULATION THAT DEVELOPS MAY CAUSE HARM TO LIFE OR PROPERTY, THE NATIONAL WEATHER SERVICE WILL ISSUE A TORNADO WARNING FOR THAT STORM.
Last Updated on June 10th 2014 by Dee Loflin
https://showmetimes.com/Blogpost/ur6p/Funnel-Clouds-Reported-Near-Bernie-Missouri