ShowMe Weather
June 19th 2014 by Dee Loflin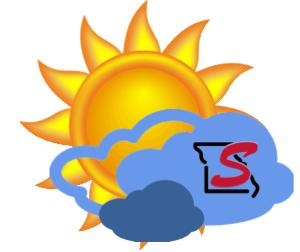 Dexter, Missouri – Today is Thursday, June 19, 2014. Partly cloudy today with a high of 91F Winds SW at 5 to 10 mph. Sunset 8:22 p.m.

Tonight some clouds and possibly an isolated thunderstorm late. Low 73F. Chance of rain 30%.

Weather brought to you by Rainey-Mathis Funeral Home, a proud sponsor of the ShowMe Times.
Last Updated on June 19th 2014 by Dee Loflin
https://showmetimes.com/Blogpost/ur8b/Weather-for-Thursday-June-19-2014