ShowMe Weather
July 13th 2018 by Dee Loflin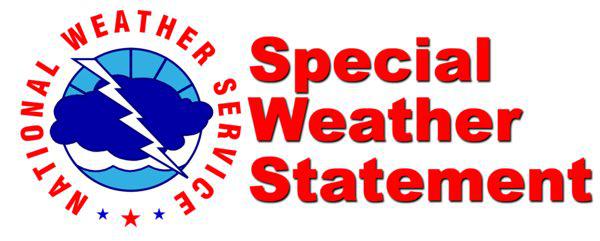 Stoddard County, Missouri - At 2:38 p.m. the National Weather Service issued a Special Weather Statement for Stoddard County, Missouri.
SPECIAL WEATHER STATEMENT UNTIL 8PM CDT FRI
...HOT AND HUMID AGAIN TODAY... HEAT INDEX VALUES 100 TO 105 DEGREES, MAINLY ACROSS SOUTHEAST MISSOURI, WILL PERSIST UNTIL 8 PM.
EXERCISE CAUTION TO AVOID HEAT RELATED ILLNESSES.
TAKE FREQUENT BREAKS IN AIR CONDITIONED SPACES. DRINK PLENTY OF WATER. CHECK ON THOSE WITHOUT AIR CONDITIONING OR IN POOR HEALTH.
NEVER LEAVE A CHILD OR PET IN A VEHICLE, ESPECIALLY DURING HOT WEATHER WHEN VEHICLE INTERIORS CAN REACH LETHAL TEMPERATURES IN MINUTES.

Last Updated on July 13th 2018 by Dee Loflin
https://showmetimes.com/Blogpost/vapa/Special-Weather-Statement-Issued-for-Stoddard-County