ShowMe Weather
June 28th 2018 by Dee Loflin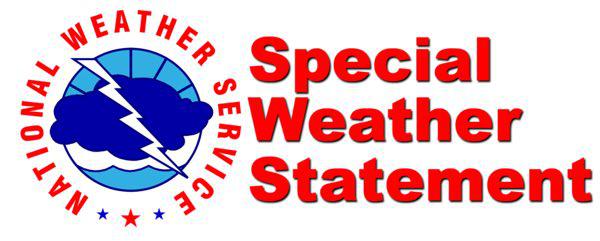 Stoddard County, Missouri - The National Weather Service in Paducah, Kentucky has issued a Special Weather Statement until 3:30 p.m. Thursday!
SPECIAL WEATHER STATEMENT UNTIL 3:30PM CDT THU
...HEAT INDEX VALUES OF 100 TO 105 POSSIBLE THIS AFTERNOON
... HIGH TEMPERATURES FORECAST AROUND 90 DEGREES WILL COMBINE WITH HIGH HUMIDITY TO YIELD PEAK HEAT INDEX VALUES FROM 100 TO 105 ACROSS A LARGE PORTION OF THE REGION THIS AFTERNOON.
THE HIGHEST HEAT INDICES, NEAR 105, ARE EXPECTED ACROSS PORTIONS OF SOUTHEAST MISSOURI, SOUTHERN ILLINOIS, AND WESTERN KENTUCKY. AT THE SAME TIME, SHOWERS AND THUNDERSTORMS ARE FORECAST TO MOVE THROUGH THE REGION TODAY, PRIMARILY DURING THE MORNING HOURS.
THIS COULD HELP TO KEEP TEMPERATURES AND HEAT INDEX VALUES LOWER THAN CURRENTLY FORECAST. EVEN WITH THE POTENTIAL MORNING RELIEF, HOWEVER, CONDITIONS ARE LIKELY TO WARM UP IN A HURRY BY AFTERNOON AS SUNSHINE RETURNS.
EVEN MORE OPPRESSIVE HEAT AND HUMIDITY ARE EXPECTED BY FRIDAY AND INTO THE WEEKEND.
DURING THIS UPCOMING HEAT WAVE, USE CAUTION IF YOU MUST BE OUTSIDE FOR ANY LENGTH OF TIME.
TAKE FREQUENT BREAKS IN THE SHADE OR AIR CONDITIONING. DRINK PLENTY OF WATER TO REPLENISH LOST FLUIDS. AND MOST IMPORTANTLY, NEVER LEAVE A CHILD OR A PET IN A HOT VEHICLE, EVEN FOR A SHORT PERIOD OF TIME!

Last Updated on June 28th 2018 by Dee Loflin
https://showmetimes.com/Blogpost/vanc/Special-Weather-Statement-for-Stoddard-County-until-330-pm-Today