ShowMe Weather
February 07th 2017 by Dee Loflin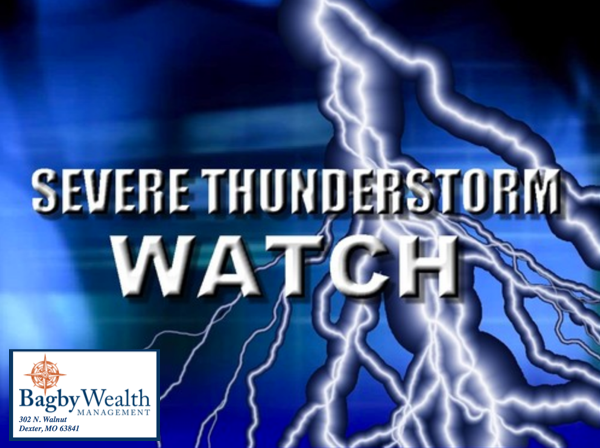 Stoddard County, Missouri - The National Weather Service in Paducah, Kentucky has issued a Severe Thunderstorm Watch until 5 a.m. for Stoddard County.

THE NATIONAL WEATHER SERVICE HAS ISSUED SEVERE THUNDERSTORM WATCH 25 IN EFFECT UNTIL 5 AM CST TUESDAY FOR THE FOLLOWING AREAS IN MISSOURI THIS WATCH INCLUDES 10 COUNTIES IN SOUTHEAST MISSOURI BOLLINGER BUTLER CAPE GIRARDEAU CARTER MISSISSIPPI NEW MADRID RIPLEY SCOTT STODDARD WAYNE THIS INCLUDES THE CITIES OF BLOOMFIELD, CAPE GIRARDEAU, CHARLESTON, DONIPHAN, JACKSON, MARBLE HILL, NEW MADRID, PIEDMONT, POPLAR BLUFF, SIKESTON, AND VAN BUREN.

Ways to prepare now
Unplug electronic equipment. Power surges from lightning can damage computers, monitors and TVs, and cause sparks that might start a fire.

Last Updated on February 07th 2017 by Dee Loflin
https://showmetimes.com/Blogpost/v6l6/Severe-Thunderstorm-Watch-in-Effect-Until-5-am