ShowMe Weather
March 01st 2016 by Dee Loflin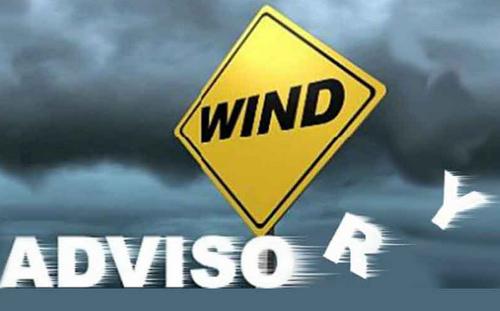 Stoddard County, Missouri - The National Weather Service in Paducah, Kentucky has issued a Special Weather Statement for Stoddard County, Missouri for Tuesday, March 1, 2016.

... WINDY CONDITIONS TODAY...

A COLD FRONT WILL SWEEP ACROSS THE QUAD STATE REGION TODAY. AHEAD OF THE FRONT... SOUTHWEST WINDS WILL AVERAGE 10 TO 20 MPH WITH GUSTS AS HIGH AS 25 TO 30 MPH. WINDS WILL SHIFT TO THE NORTHWEST BEHIND THE FRONT THIS AFTERNOON. BY MID AFTERNOON... NORTHWEST WINDS SHOULD RANGE FROM 15 TO 25 MPH WITH OCCASIONAL GUSTS AS HIGH AS 30 TO 40 MPH.

THE STRONG GUSTY WINDS COULD MAKE DRIVING A BIT MORE DIFFICULT FOR THOSE IN HIGH PROFILE VEHICLES. OUTDOOR OBJECTS NOT TIED DOWN MAY BE BLOWN AROUND AS WELL.



Last Updated on March 01st 2016 by Dee Loflin
https://showmetimes.com/Blogpost/v3p1/Special-Weather-Statement-Issued-for-Stoddard-County