ShowMe Weather
January 06th 2016 by Dee Loflin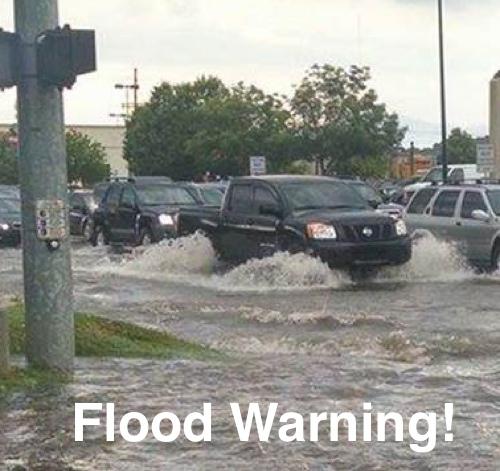 Stoddard County, Missouri - The National Weather Service at Paducah, Kentucky has issued a Flood Warning for the area of Fisk, Missouri in Stoddard County.
AT 9:00 AM WEDNESDAY THE STAGE WAS 20.0 FEET. * FLOOD STAGE IS 20.0 FEET. * FORECAST... THE RIVER WILL CONTINUE TO FALL TO BELOW FLOOD STAGE BY AFTER MIDNIGHT TOMORROW. * IMPACT... AT 20.0 FEET... CONSIDERABLE FLOODING OCCURS.
&&
More Information
... THE FLOOD WARNING CONTINUES FOR THE FOLLOWING RIVERS IN ILLINOIS...
LITTLE WABASH RIVER AT CARMI AFFECTING GALLATIN... WAYNE AND WHITE COUNTIES
.THE LITTLE WABASH RIVER AT CARMI WILL REMAIN IN MAJOR FLOODING THROUGH TOMORROW. RIVER LEVELS WILL CONTINUE TO SLOWLY FALL THROUGH THE WEEKEND.
PRECAUTIONARY/PREPAREDNESS ACTIONS...
SAFETY MESSAGE...
NEVER DRIVE CARS... TRUCKS OR SPORT UTILITY VEHICLES THROUGH FLOODED AREAS. THE WATER MAY BE TOO DEEP TO ALLOW SAFE PASSAGE. NEVER ALLOW CHILDREN TO PLAY IN OR NEAR FLOOD WATERS.
Last Updated on January 06th 2016 by Dee Loflin
https://showmetimes.com/Blogpost/v2ka/Flood-Warning-Issued-for-St-Francis-River-at-Fisk