ShowMe Weather
July 09th 2015 by Dee Loflin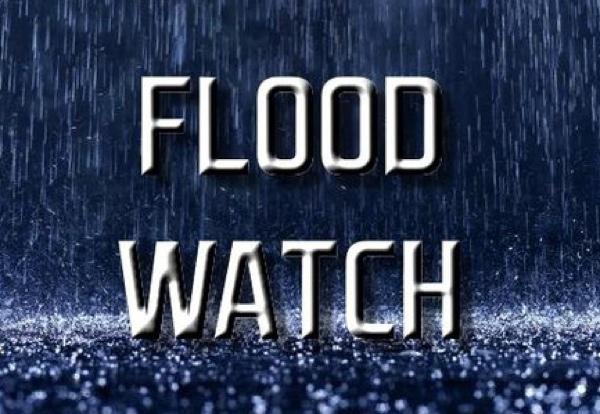 Stoddard County, Missouri -
A Flash Flood Watch remains in effect through Friday morning.
... FLASH FLOOD WATCH IN EFFECT THROUGH FRIDAY MORNING...
THE NATIONAL WEATHER SERVICE IN PADUCAH HAS ISSUED A
* FLASH FLOOD WATCH FOR ALL OF SOUTHEAST MISSOURI... SOUTHERN ILLINOIS... SOUTHWEST INDIANA AND WESTERN KENTUCKY
* THROUGH FRIDAY MORNING.
* MOST AREAS IN THE WATCH REGION HAVE SATURATED GROUND CONDITIONS. ANY ADDITIONAL SHOWER AND THUNDERSTORM ACTIVITY COULD CAUSE NEW FLASH FLOODING TO DEVELOP QUICKLY.
* ROADS WILL LIKELY BE IMPACTED ONCE AGAIN... AS WILL MANY LOW LYING AND POOR DRAINAGE AREAS IMPACTED BY ADDITIONAL SHOWERS AND THUNDERSTORMS TODAY THROUGH TONIGHT.
PRECAUTIONARY/PREPAREDNESS ACTIONS...
A FLASH FLOOD WATCH MEANS THAT CONDITIONS MAY DEVELOP THAT LEAD TO FLASH FLOODING. FLASH FLOODING IS A VERY DANGEROUS SITUATION.
YOU SHOULD MONITOR LATER FORECASTS AND BE PREPARED TO TAKE ACTION SHOULD FLASH FLOOD WARNINGS BE ISSUED.


Last Updated on July 09th 2015 by Dee Loflin
https://showmetimes.com/Blogpost/uub5/Flash-Flood-Watch-in-Effect-Through-Friday