ShowMe Weather
March 02nd 2015 by Dee Loflin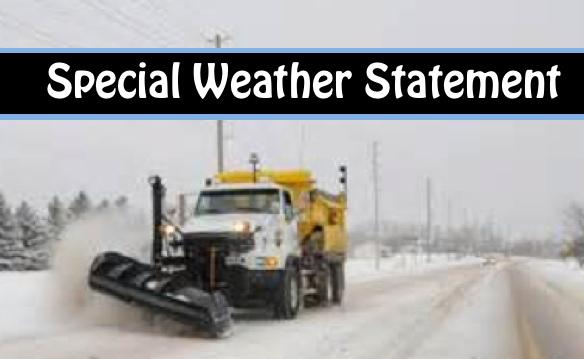 Stoddard County, Missouri -
The National Weather Service in Paducah, Kentucky has issued a Special Weather Statement with regards to significant snow accumulations possible mid-week!
ANOTHER WINTER STORM POSES THE POTENTIAL FOR SIGNIFICANT SNOW ACCUMULATIONS WEDNESDAY AND WEDNESDAY NIGHT. A STRONG COLD FRONT WILL SWEEP ACROSS THE QUAD STATE REGION TUESDAY NIGHT. IN ITS WAKE... TEMPERATURES WILL RAPIDLY DROP BELOW FREEZING EARLY WEDNESDAY.
AS THE COLD AIR RUSHES IN BEHIND THE FRONT... RAIN IS FORECAST TO CHANGE OVER TO A PERIOD OF SLEET BEFORE TRANSITIONING TO SNOW WEDNESDAY MORNING. BY WEDNESDAY AFTERNOON... THE PRECIPITATION SHOULD BE IN THE FORM OF SNOW ACROSS ALL BUT SOUTHERN PORTIONS OF WESTERN KENTUCKY... WHERE THE TRANSITION FROM SLEET TO SNOW MAY NOT OCCUR UNTIL AFTERNOON. THE SNOW IS FORECAST TO TAPER OFF FROM NORTHWEST TO SOUTHEAST WEDNESDAY NIGHT.
LESS THAN IDEAL CONFIDENCE IN A DAY 3 EVENT PRECLUDES AN EXACT FORECAST OF SNOW AMOUNTS AT THIS TIME. HOWEVER... CONFIDENCE IS GROWING THAT MODERATE TO HEAVY SNOW MAY RESULT IN POTENTIALLY SIGNIFICANT SNOW ACCUMULATIONS ACROSS ALL OR PART OF THE QUAD STATE REGION WEDNESDAY AND WEDNESDAY NIGHT. CONTINUE TO MONITOR LATER FORECASTS ON THIS DEVELOPING WINTER WEATHER EVENT.
Last Updated on March 02nd 2015 by Dee Loflin
https://showmetimes.com/Blogpost/utl1/Significant-Snow-Accumulations-Possible-MidWeek