Obituaries
February 06th 2014 by Dee Loflin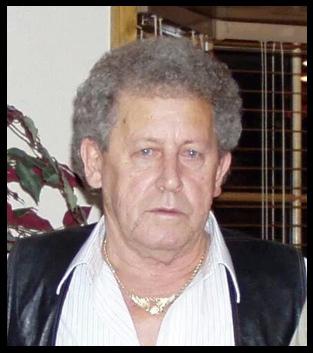 Reuben Owens, son of the late Orlie Owens and Esley Belle Stephens Owens was born in New Madrid County, Missouri on June 27, 1936 and departed this life in Golden Living Center in Malden, Missouri on February 3, 2014 at the age of 77.
Mr. Owens was a Self Employed Truck Driver, was a resident of Bernie and was affiliated with Bernie Church of Christ.
He was united in marriage to Reba Ann Henson in Tunica, Mississippi on April 23, 1955. Mrs. Owens remains at their home in Bernie.
Other survivors include two sons, Buford Dwight Owens of Fruitland, Missouri and Michael Douglas Owens of Elkhorn, Nebraska; by one daughter, Melanie Ann Ayers of Cape Girardeau, Missouri; by six grandchildren, Natalie Burnside, Scarlett Dawson, Krystal Hobgood, Waylon Owens, Jessica Cabaniss and Paul Owens; by nine great-grandchildren, Emma Dawson, Aidan Burnside, Preston Burnside, Kierstyn Burnside, Dalton Hobgood, Cane Hobgood, Bella Owens, MaKenzie Cabaniss and Lillie Cabaniss; by two brothers, Bill Owens and Jerry Owens both of Bernie, Missouri; by two sisters, Amy Green of Campbell, Missouri and Theetta Cokley of Bernie, Missouri; by one sister in law, Ruby Karnes of Clinton, Mississippi; also by other relatives and friends.
He was preceded in death other than by parents by one son, Reuben Dewayne Owens; by one brother, Buford Owens, by one sister, Patricia Johnson.
Friends may call at the Rainey-Mathis Funeral Home in Bernie, Missouri on Thursday, February 6, 2014 from 5:00 P.M. until 8:00 P.M.
Funeral Services will be conducted on Friday, February 7, 2014 starting at 11:00 A.M. in the Rainey-Mathis Funeral Chapel in Bernie, Missouri with Josh Ketchum officiating.
Interment will follow in the Bernie Cemetery.
Last Updated on February 06th 2014 by Dee Loflin
https://showmetimes.com/Blogpost/uqjh/Reuben-Owens