ShowMe Weather
November 15th 2014 by Dee Loflin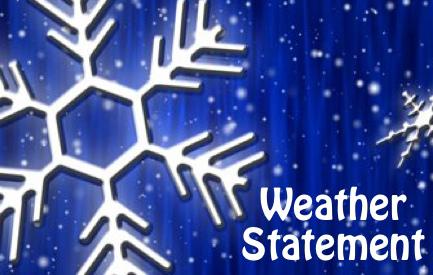 Stoddard County, Missouri -
The National Weather Service in Paducah, Kentucky has issued a WEATHER STATEMENT for Stoddard County and parts of southeast Missouri.
WINTER WEATHER OUTLOOK FOR SUNDAY NIGHT...
A STORM SYSTEM IS EXPECTED TO DEVELOP OVER THE NORTHERN GULF OF MEXICO LATER THIS WEEKEND... AND MOVE NORTHEAST INTO SOUTHERN ALABAMA SUNDAY EVENING. THE SYSTEM SHOULD THROW MOISTURE NORTHWARD INTO QUITE COLD AIR THAT WILL BE IN PLACE OVER THE LOWER OHIO VALLEY SUNDAY NIGHT. THIS MAY RESULT IN SOME SNOW ACCUMULATIONS OVER MUCH OF THE QUAD STATE REGION. IT IS TOO EARLY AT THIS TIME TO SPECULATE ON SPECIFIC AMOUNTS OR DETAILS. HOWEVER... THERE DOES SEEM SOME POTENTIAL FOR TRAVEL IMPACTS AS WE NEAR THE MORNING RUSH MONDAY MORNING.
Last Updated on November 15th 2014 by Dee Loflin
https://showmetimes.com/Blogpost/ut4g/Weather-Statement-Issued-for-Stoddard-County