ShowMe Weather
February 13th 2023 by Dee Loflin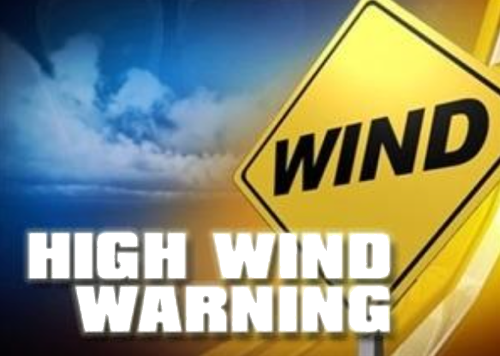 The National Weather Service in Paducah, Kentucky has issued a HIGH WIND WARNING Tuesday for Stoddard County, Missouri.
Description
...HIGH WIND WARNING IN EFFECT FROM 10 AM TO 8 PM CST TUESDAY...
WHAT..South wind gusts up to 60 mph.
WHERE...
Bollinger, Butler, Cape Girardeau, Mississippi, New Madrid and Stoddard Counties in Missouri
Alexander, Johnson, Massac, Pope, Pulaski and Union Counties in Illinois.
Ballard, Carlisle, Calloway, Fulton, Graves, Hickman, Marshall, Livingston, McCracken Counties in Kentucky.
WHEN...Late Tomorrow morning through early evening.
IMPACTS...Some trees may be uprooted, numerous large tree limbs will likely be knocked down. A few power lines may be knocked down, but damage to powerlines is more likely through trees and limbs falling. Numerous power outages are possible. High-profile vehicles like semi-trucks may have significant difficulty traveling particularly on east-west roadways.

PRECAUTIONARY/PREPAREDNESS ACTIONS...
A High Wind Warning means a hazardous high wind event is expected or occurring. Sustained wind speeds of at least 40 mph or gusts of 58 mph or more can lead to property damage.
Last Updated on February 13th 2023 by Dee Loflin
https://showmetimes.com/Blogpost/vial/High-Wind-Warning-Issued-for-Stoddard-County-on-Tuesday