ShowMe Weather
November 30th 2020 by Dee Loflin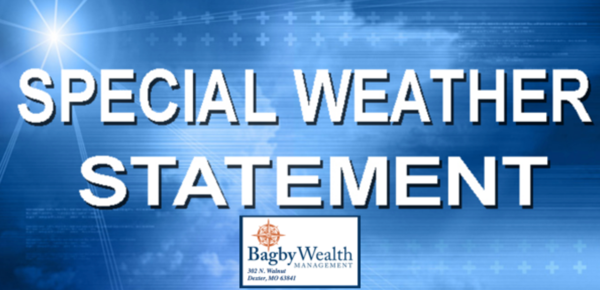 Stoddard County, MO - The National Weather Service in Paducah, KY has issued a Special Weather Statement for Stoddard County. Weather provided by Bagby Wealth Management.
Description
...Wintry conditions expected today...
Strong northwest winds will gust 20 to 35 mph today. With temperatures stuck in the middle 30s through the day, wind chills will generally be in the teens and 20s. If the blustery conditions were not enough, there will be a mixture of light rain and light snow mainly east of the Mississippi River through at least the morning hours. Some minor snow accumulations will be possible on grassy areas.
Remember to wear layered clothing, a hat, and gloves or mittens, if you must go outside today.
Last Updated on November 30th 2020 by Dee Loflin
https://showmetimes.com/Blogpost/veu6/Special-Weather-Statement-for-Stoddard-County