ShowMe Weather
November 19th 2020 by Dee Loflin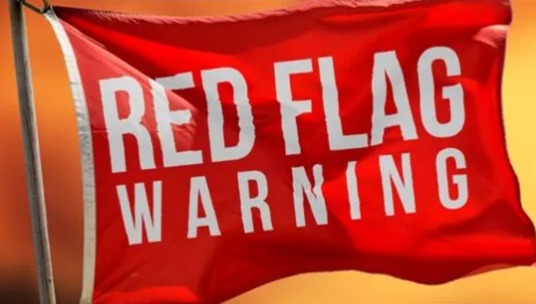 Stoddard County, MO - The National Weather Service in Paducah, Kentucky has issued a RED FLAG WARNING for Stoddard County, Missouri.
...RED FLAG WARNING IN EFFECT FROM 9 AM THIS MORNING TO 6 PM CST THIS EVENING FOR GUSTY WINDS AND LOW HUMIDITY FOR SOUTH CENTRAL AND SOUTHEAST MISSOURI AND SOUTHERN ILLINOIS...
The National Weather Service in Paducah has issued a Red Flag Warning, which is in effect from 9 AM this morning to 6 PM CST this evening.
AFFECTED AREA...In Illinois...Fire weather zones 075, 076, 077, 078, 080, 081, 082, 083, 084, 085, 086, 087, 088, 089, 090, 091, 092, 093, and 094.In Missouri...Fire weather zones 076, 086, 087, 098, 100, 106, 107, 108, 109, 110, 111, 112, and 114.
TIMING...From late morning through sunset.
WIND...South, southwest 15 to 30 mph, with gusts 30 to 40 mph.
RELATIVE HUMIDITY...20 to 32 percent.
10 HOUR FUELS...5 to 8 percent.
IMPACTS...Any fires that develop will likely spread rapidly. Burning is not recommended.

PRECAUTIONARY/PREPAREDNESS ACTIONS...
A Red Flag Warning means that critical fire weather conditions are either occurring now....or will shortly. A combination of strong winds...low relative humidity...and warm temperatures can contribute to extreme fire behavior.
More Information
...Red Flag Warning This Morning through Sunset...
.Strong and gusty south to southwest winds, critically low relative humidity, and drying fuel conditions will promote rapid fire growth. Any fire that starts could quickly spread out of control. There should be no burning today.
Last Updated on November 19th 2020 by Dee Loflin
https://showmetimes.com/Blogpost/vet9/Red-Flag-Warning-Issued-for-Stoddard-County