ShowMe Weather
August 27th 2020 by Dee Loflin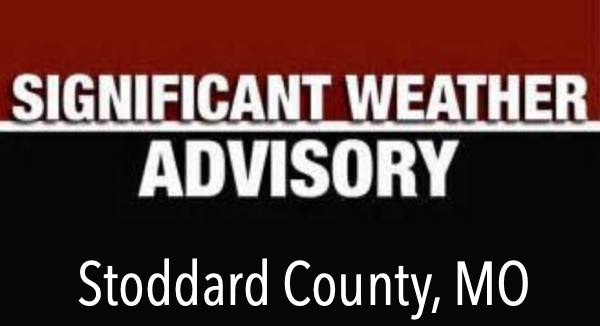 Stoddard County, MO - The National Weather Service has issued a Significant Weather Advisory for Stoddard County until 10:00 p.m. TONIGHT.
..SIGNIFICANT WEATHER ADVISORY FOR SOUTHWESTERN BOLLINGER...EASTERN WAYNE AND CENTRAL STODDARD COUNTIES UNTIL 1000 PM CDT...
At 907 PM CDT, Doppler radar was tracking a strong thunderstorm over Bloomfield, moving northwest at 45 mph.
Winds in excess of 40 mph will be possible with this storm.
Locations impacted include... Dexter, Bloomfield, Puxico, Shook and Zalma.
Last Updated on August 27th 2020 by Dee Loflin
https://showmetimes.com/Blogpost/veih/Significant-Weather-Advisory-for-Stoddard-County