ShowMe Weather
June 19th 2019 by Dee Loflin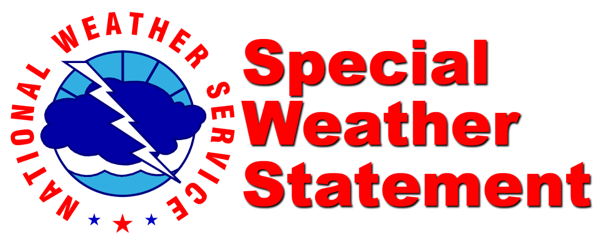 Stoddard County, Missouri - The National Weather Service in Paducah, Kentucky has issued a Special Weather Statement until 5 p.m. for Stoddard County, Missouri.
SPECIAL WEATHER STATEMENT UNTIL 5PM CDT WED
...VERY HEAVY RAINFALL POSSIBLE THIS AFTERNOON
... SCATTERED SHOWERS AND THUNDERSTORMS HAVE DEVELOPED THIS AFTERNOON.
ANY OF THESE STORMS IS CAPABLE OF PRODUCING VERY HEAVY RAINFALL.
SOME STORMS HAVE A HISTORY OF PRODUCING 1/2 INCH OF RAIN IN AS LITTLE AS 15 MINUTES. DRAINAGE SYSTEMS CAN QUICKLY BECOME INUNDATED UNTIL THE STORM HAS PASSED.
IF YOU ARE OUT DRIVING, IN THE HEAVY DOWNPOURS, VISIBILITY WILL BE GREATLY REDUCED AND HYDROPLANING WILL BE POSSIBLE. USE CAUTION AND REDUCE YOUR SPEED.
THESE SHOWERS AND STORMS ARE PROGRESSIVE AND MOVING TO THE NORTHEAST AROUND 30 MPH.
IMPACTS DUE TO THE HEAVY RAIN SHOULD BE SHORT-LIVED. STAY AWARE OF HEAVY RAIN THIS AFTERNOON.
IF STORMS BEGIN TO REPEATEDLY MOVE OVER THE SAME AREA, WARNINGS MAY BE NEEDED THIS AFTERNOON AND EVENING.

Last Updated on June 19th 2019 by Dee Loflin
https://showmetimes.com/Blogpost/vcrb/Special-Weather-Service-has-Issued-a-Special-Weather-Statement