ShowMe Weather
January 21st 2019 by Dee Loflin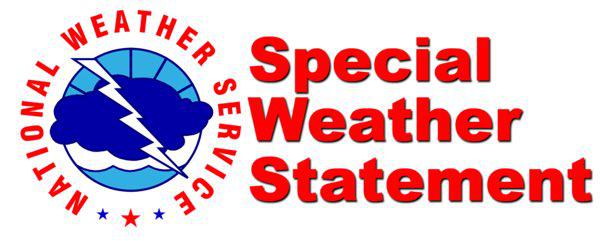 Stoddard County, Missouri - The National Weather Service in Paducah, Kentucky has issued a Special Weather Statement for Stoddard County, Missouri.
SPECIAL WEATHER STATEMENT UNTIL 6PM CST MON
...BLACK ICE MAY BE A CONCERN FOR TRAVELERS OVERNIGHT ACROSS THE QUAD STATE
... SUNSHINE ACROSS THE PARTS OF THE QUAD STATE EARLY MONDAY ALLOWED FOR MELTING OF SOME OF THE WIDESPREAD SNOW COVER THAT FELL OVER THE REGION THIS PAST WEEKEND.
AFTER SUNSET, TEMPERATURES ARE EXPECTED TO REMAIN BELOW FREEZING, BEFORE GRADUALLY WARMING UP FROM THE SOUTH AFTER MIDNIGHT AND INTO EARLY WEDNESDAY. WHERE TEMPERATURES REMAIN BELOW FREEZING, SOME OF THE WATER FROM THE SNOW THAT HAS MELTED WILL REFREEZE AS A THIN TRANSPARENT LAYER OF ICE, KNOWN AS BLACK ICE.
ALTHOUGH SOME ROADS MAY HAVE BEEN TREATED WITH SALT, A MAJORITY OF SECONDARY ROADS MAY STILL BE UNTREATED AND SUBJECT TO REFREEZING OF WATER ON THE ROADWAYS.
IF YOU ARE PLANNING TRAVEL TONIGHT, EXERCISE CAUTION AND ALLOW A LITTLE EXTRA TIME TO REACH YOUR DESTINATION. BE ESPECIALLY CAUTIOUS FOR ICE ON BRIDGES, OVERPASSES, AND ELEVATED WALKWAYS.
FOR PEDESTRIANS, BE WATCHFUL FOR WET SPOTS ON SIDEWALKS THAT MAY FREEZE OVER. TEMPERATURES SHOULD RISE ABOVE FREEZING OVER ALL THE QUAD STATE REGION BETWEEN 7 AM AND 10 AM ON WEDNESDAY

Last Updated on January 21st 2019 by Dee Loflin
https://showmetimes.com/Blogpost/vbud/Special-Weather-Statement-Issued-for-Stoddard-County-for-Monday-January-21-2019