ShowMe Weather
December 07th 2018 by Dee Loflin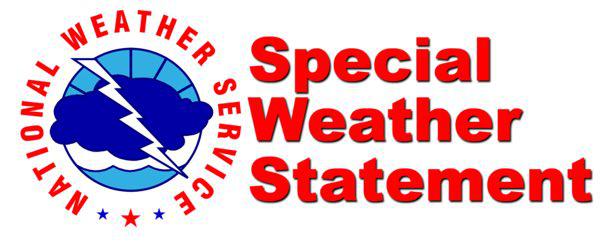 Stoddard County, Missouri - The National weather Service in Paducah, Kentucky has issued a Special Weather Statement for Stoddard County, Missouri until 4 a.m. CST Saturday!
...WINTRY MIX OF PRECIPITATION POSSIBLE THIS WEEKEND
... A STORM SYSTEM OVER THE SOUTHERN STATES WILL SPREAD WINTRY PRECIPITATION NORTHWARD LATE TONIGHT AND SATURDAY, POSSIBLY REACHING AS FAR NORTH AS PORTIONS OF SOUTHEAST MISSOURI AND WEST KENTUCKY.
THE HIGHEST POTENTIAL FOR MEASURABLE SNOW OR ICE WILL BE IN THE TENNESSEE BORDER COUNTIES OF WESTERN KENTUCKY, AND THE ARKANSAS BORDER COUNTIES OF MISSOURI. THERE IS A CHANCE OF SOME VERY LIGHT SNOW ACCUMULATIONS AS FAR NORTH AS THE CITIES OF MADISONVILLE KENTUCKY, PADUCAH, SIKESTON AND VAN BUREN MISSOURI.
PRECIPITATION MAY REACH PORTIONS OF THE REGION ON SATURDAY, BUT TEMPERATURES WILL BE MAINLY ABOVE FREEZING IN THE AFTERNOON. THE PRIMARY TIME PERIOD OF CONCERN IS SATURDAY NIGHT, WHEN TEMPERATURES WILL FALL INTO THE UPPER 20S TO AROUND 30 DEGREES.
PRECIPITATION WILL DIMINISH OR END ON SUNDAY MORNING. PRECIPITATION AMOUNTS ARE FORECAST TO BE HEAVIEST IN THE SOUTHERN MOST COUNTIES OF WESTERN KENTUCKY AND SOUTHEAST MISSOURI, WHERE AN INCH OR TWO OF SNOW AND SLEET IS POSSIBLE. BE READY TO ALTER YOUR TRAVEL PLANS AS CONDITIONS DICTATE.

Last Updated on December 07th 2018 by Dee Loflin
https://showmetimes.com/Blogpost/vbnd/Special-Weather-Statement-Issued-Until-4-am-Saturday-Morning