ShowMe Weather
July 15th 2018 by Dee Loflin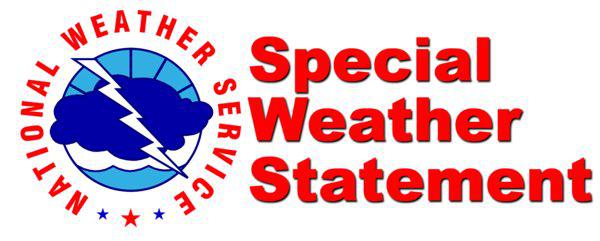 Stoddard County, Missouri - The National Weather Service in Paducah, Kentucky has issued a Special Weather Statement for Stoddard County, Missouri until 4 p.m. Saturday afternoon.
SPECIAL WEATHER STATEMENT UNTIL 4PM CDT SUN ...MORE HEAT AND HUMIDITY EXPECTED TODAY AND MONDAY.
.. VERY UNCOMFORTABLE HUMIDITY LEVELS WILL COMBINE WITH AFTERNOON TEMPERATURES IN THE UPPER 80S AND LOWER 90S TO PRODUCE HEAT INDEX VALUES IN THE 100 TO 105 RANGE IN BEWEEN ANY AREAS OF THUNDERSTORMS TODAY AND MONDAY.
AN INCREASE IN THE OVERALL CLOUD COVER SHOULD KEEP READINGS FROM GETTING QUITE AS HIGH AS THEY DID ON SATURDAY, BUT IT WILL STILL BE QUITE HOT AND HUMID. THE VERY YOUNG,
THE ELDERLY, THOSE WITHOUT AIR CONDITIONING, AND THOSE PARTICIPATING IN STRENUOUS OUTDOOR ACTIVITIES WILL BE THE MOST SUSCEPTIBLE TO THE HEAT. ALSO, CAR INTERIORS CAN REACH LETHAL TEMPERATURES IN A MATTER OF MINUTES.

Last Updated on July 15th 2018 by Dee Loflin
https://showmetimes.com/Blogpost/vapf/Special-Weather-Statement-for-Stoddard-County