Political Blogs
May 03rd 2018 by Dee Loflin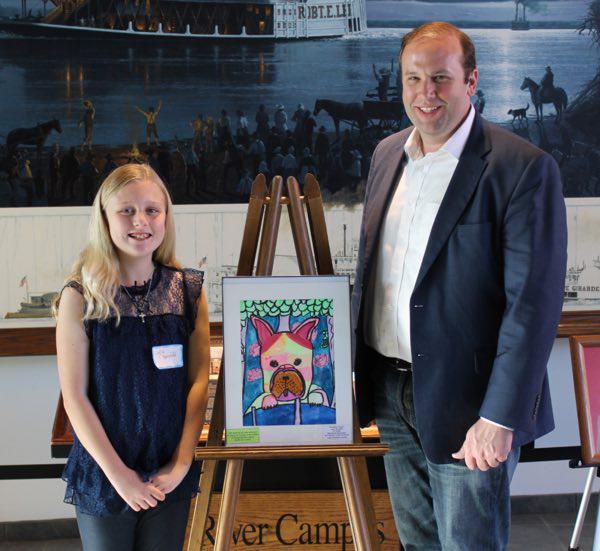 U.S. Rep. Smith Announces Congressional Art Competition Winner
Smith congratulates finalists and announces winner, Avery Coffman with "St. Jude Chapel Montauk, MO"
Cape Girardeau, Missouri - Congressman Jason Smith congratulated Congressional Art Competition finalists and announced the winner during a reception at the Southeast Missouri State University River Campus on Monday evening. Avery Coffman, a Senior from Salem R-80 won the 8th Congressional District Competition with a work of the St. Jude Chapel in Montauk, MO. The piece was completed by burning a drawing of the church into a piece of wood.
"Avery's piece really stood out to me. I have never seen anything like it and was really amazed by what she was able to do," said Congressman Smith. Her work will look great in the hallways of the United States Capitol and I look forward to educating my colleagues on what her piece represents and how she completed it. Millions of visitors to our Nation's Capital will now be able to view her work"
The work of the St. Jude Chapel will be displayed in the United States Capitol for a full year and Avery will receive two round trip tickets to Washington, D.C. to attend the Congressional Art Competition reception with other art competition winners from across the country.
There were six finalists in total from across southern Missouri. They were:
Alexis VanHoosier, 12th Grade, Farmington R-7
Emilia Torres, 11th Grade, Farmington R-7
Avery Coffman, 12th Grade, Salem R-80
Marlene Schuh, 11th Grade, Salem R-80
Rylie Nicole Coats, 9th Grade, West Plains High School
Sophie Bollinger, 12th Grade, Perryville High School
The evening started with Congressman Smith receiving a painting from 3rd grader Layla Burgfeld of Blanchard Elementary titled "Neon Puppy" (*attached photo*) and will be displayed in the Congressional office located in Cape Girardeau.
Smith also spent time speaking with finalists Sophie Bollinger of Perryville High School and Emilia Torres of Farmington. Bollinger intends to pursue art after graduation while Emilia plans to compete again in the Congressional Art Competition next year.
"All of these kids are so talented and I am honored that they are willing to display those talents through this friendly competition," said Congressman Smith. "They are all going places and have big plans, but I know they will continue to be inspired by and hold close their roots here in southern Missouri."
The Congressional Art Competition is an annual event for high school students held each spring.
Last Updated on May 03rd 2018 by Dee Loflin
https://showmetimes.com/Blogpost/vace/US-Rep-Smith-Announces-Congressional-Art-Competition-Winner
April 23rd 2018 by Dee Loflin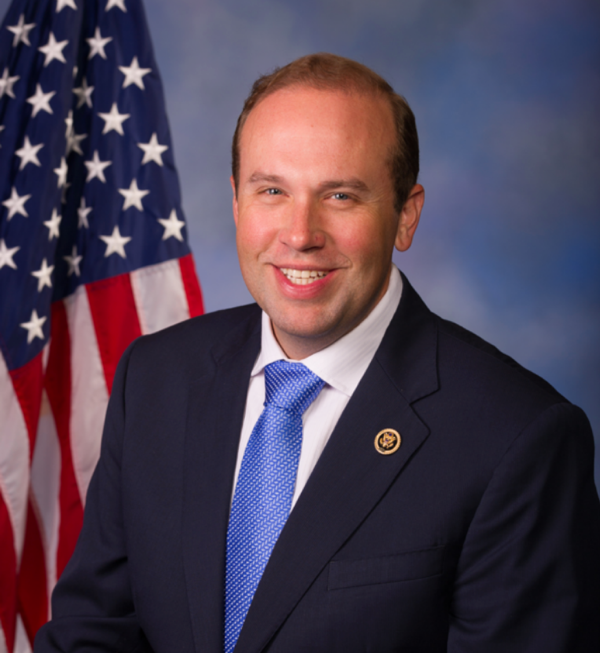 Congressman Smith Capitol Report
Error: Filing Currently Unavailable
April 20, 2018
Millions of American's frustration with an outdated, broken and unfair tax code was met symbolically on Tuesday with news that their attempts to file their taxes online was currently 'unavailable' and that they should 'come back on Dec. 31, 9999." That's right, the old, clunky and broken tax code – broke the IRS website. Frustrated Missourians who had spent hours trying to do what's right, trying to comply with their tax obligations before the stated deadline, couldn't even do so because once again, government had failed them.
The good news is that it's finally over. This marks the last year you will have to file under the old and outdated tax system – as a result of President Trump signing the Tax Cuts and Jobs Act into law late last year, the new tax code he and I both authored will be in full effect when filing day returns one year from now. With it will come an easier process, one which is simpler, can be done on a single post card sized sheet of paper, and most important takes less money from you, your farm, your family or your business.
One of my biggest frustrations while serving as your voice in Congress has been watching unelected Washington bureaucrats, accountable to no one, spend spend spend taxpayer money with no consequences. Hand in hand with reducing the size and scope of your government, is reducing your tax burdens to allow you to keep more of what you make each year than send to Washington. It is my fundamental belief that you are the best steward of your valuable resources, that you know best how to save, invest and help grow your family and this economy – not someone who sits behind a desk in a federal agency all day and has never stepped foot in Missouri. In that same regard, I also don't think some politician whose latest idea to spend billions in taxpayer dollars to 'turn the economy around' will actually help our economy more than folks keeping more of their money and using their judgment to best benefit our economy. Simply put, you are best to make that decision, not your government.
Missourians are already benefiting from the new tax code, and getting rid of our antiquated filing process was the last step. Every single Missourian is operating under new tax withholding tables which are allowing them to keep more of each paycheck. In addition, wage increases, bonuses, increased benefits and retirement plus ups have been delivered to more than 4 million workers across the U.S. I visited some of those very workers at the AT&T Call Center in Cape Girardeau, at the Tyson Plant in Dexter, at the Home Depot in Poplar Bluff, at the CVS in Sikeston and at Missouri Hardwoods Flooring in Birch Tree to hear directly from them about plans for additional investments in their company or new wage increases and benefits as a result of the tax cuts bill.
Next year's filing will be a simple process – lower and simpler taxes mean you keep more and you file less. With the Standard Deduction doubling to $24,000 per married couple, over 30 million less filers will be burdened with itemizing out every deduction. According to the Tax Foundation – under the old tax system, people spent 2.6 billion hours in complying with their returns, that's a whole lot of lost time with your family, on your farm, or running your business – just to figure out how much you owed your government.
Making your government smaller, spending less and taxing less is a fight I will continue to wage. Saying goodbye to filing taxes under our old code was a major step, and one which ironically was met with even more government failure this week with the crashing of the tax filing system. But as we look forward to a new system which encourages businesses to hire and grow here in the U.S. and rewards folks for investing more in their family and free time than their government, I will continue the fight to make that same government work for you, and not the other way around.
Last Updated on April 23rd 2018 by Dee Loflin
https://showmetimes.com/Blogpost/vaa6/Congressman-Jason-Smiths-Capitol-Report--Error-Filing-Currently-Unavailable