ShowMe Weather
April 13th 2018 by Dee Loflin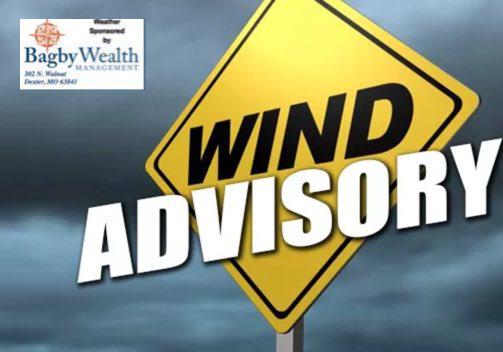 Stoddard County, Missouri - The National Weather Service in Paducah, Kentucky has issued a Special Weather Statement.
SPECIAL WEATHER STATEMENT
GUSTY SOUTH WINDS TO CONTINUE TODAY
... GUSTY SOUTHERLY WINDS WILL CONTINUE ACROSS THE FOUR STATE REGION TODAY.
WIND GUSTS FROM 30 TO 40 MPH WILL BE COMMONPLACE ONCE AGAIN, THOUGH GUSTS MAY SUBSIDE JUST A BIT AS WE HEAD THROUGH THE AFTERNOON. AREA BOATERS, ESPECIALLY THOSE OPERATING SMALLER WATERCRAFT, SHOULD BE PREPARED FOR WHITE CAP CONDITIONS AND STRONG WIND GUSTS TO NEAR 40 MPH. HIGH-PROFILE VEHICLES TRAVELING ON EAST-WEST ORIENTED HIGHWAYS MAY NEED TO USE A LITTLE EXTRA CAUTION AS WELL.
IN ADDITION, THE GUSTY WINDS WILL COMBINE WITH VERY DRY VEGETATION TO PRODUCE AN ELEVATED WILDLAND FIRE RISK ACROSS THE REGION TODAY. OUTDOOR BURNING IS STRONGLY DISCOURAGED. ONE UNCONTROLLED BRUSH FIRE BURNED OVER 20 ACRES YESTERDAY IN SOUTHWESTERN KENTUCKY.

Last Updated on April 13th 2018 by Dee Loflin
https://showmetimes.com/Blogpost/va7v/More-Windy-Conditions-Throughout-the-Day