ShowMe Weather
January 14th 2018 by Dee Loflin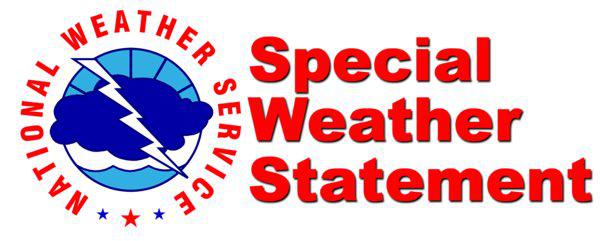 Stoddard County, Missouri - The National Weather Service in Paducah, Kentucky has issued a Special Weather Statement for Stoddard County.....light snow and arctic air below zero.
... ACCUMULATING SNOW MONDAY FOLLOWED BY DANGEROUSLY COLD WIND CHILLS MONDAY AND TUESDAY NIGHT
... AN AREA OF LIGHT SNOW IS EXPECTED TO MOVE SOUTHEAST THROUGH THE QUAD STATE REGION MONDAY. MUCH OF THE AREA EAST OF THE MISSISSIPPI RIVER WILL SEE AT LEAST AN INCH, WITH 2 INCHES POSSIBLE IN SOME LOCATIONS. AT THIS TIME.
THE GREATEST AMOUNTS ARE EXPECTED OVER THE EVANSVILLE TRI STATE.
THOSE IN SOUTHEAST MISSOURI WILL SEE UP TO AN INCH.
THE ASSOCIATED ARCTIC COLD FRONT WILL USHER IN EVEN COLDER AIR TO THE REGION MONDAY THROUGH TUESDAY NIGHT.
TEMPERATURES WILL DROP INTO THE SINGLE DIGITS MONDAY NIGHT AND TUESDAY NIGHT WITH HIGHS TUESDAY ONLY IN THE TEENS.
WIND CHILL READINGS WILL DROP BELOW ZERO THROUGHOUT THE REGION BOTH NIGHTS.
THE COLDEST CONDITIONS ARE EXPECTED ALONG AND NORTH OF THE HIGHWAY 13 CORRIDOR IN SOUTHERN ILLINOIS EASTWARD THROUGH THE EVANSVILLE TRI STATE, WHERE THE WIND CHILL MAY DROP AS LOW AS 15 BELOW ZERO BOTH NIGHTS.
WIND CHILLS IN THESE AREAS MAY NOT CLIMB ABOVE ZERO DURING THE DAY TUESDAY.
SLICK DRIVING CONDITIONS ARE LIKELY TO DEVELOP ACROSS THE REGION MONDAY, AND WITH THE EXTREME COLD EXPECTED, CONDITIONS ARE NOT LIKELY TO IMPROVE MUCH UNTIL WEDNESDAY.
STAY TUNED TO THE NATIONAL WEATHER SERVICE IN PADUCAH KENTUCKY FOR THE LATEST INFORMATION ON THIS NEXT WINTER BLAST.
Weather on the this website provided by Bagby Wealth Management, a sponsor of the ShowMe Times.
Last Updated on January 14th 2018 by Dee Loflin
https://showmetimes.com/Blogpost/v9gh/Special-Weather-Statement--Snow-and-Arctic-Air-for-Stoddard-County