ShowMe Weather
February 10th 2017 by Dee Loflin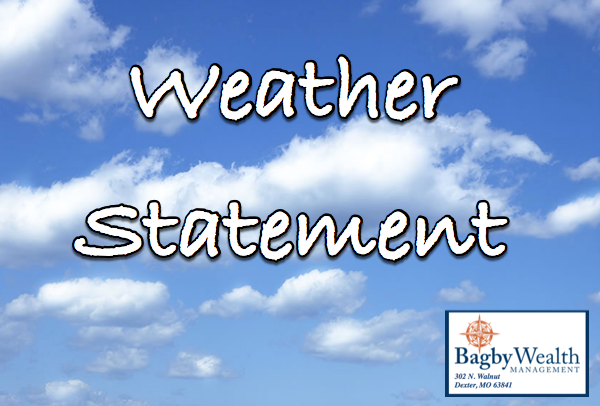 Stoddard County, Missouri - A Special Weather Statement was issued by the National Weather Service in Paducah, Kentucky for Stoddard County, Missouri.
.. GUSTY SOUTH WINDS FOR THE AFTERNOON RUSH
... SOUTHERLY WINDS WILL GUST FROM 30 TO 40 MPH THIS AFTERNOON.
THIS MAY CAUSE SOME DRIVING ISSUES, ESPECIALLY FOR MOTORISTS IN HIGH PROFILE VEHICLES.
THE STRONGEST CROSS WINDS WILL COME ON EAST- WEST ORIENTED ROADWAYS.
LOOSE YARD OBJECTS MAY ALSO BE BLOWN AROUND, AND SOME SMALL TREE BRANCHES MAY FALL.
THE WIND GUSTS SHOULD SUBSIDE WITH THE SETTING OF THE SUN TODAY.


Last Updated on February 10th 2017 by Dee Loflin
https://showmetimes.com/Blogpost/v6n0/Special-Weather-Statement-for-Stoddard-County